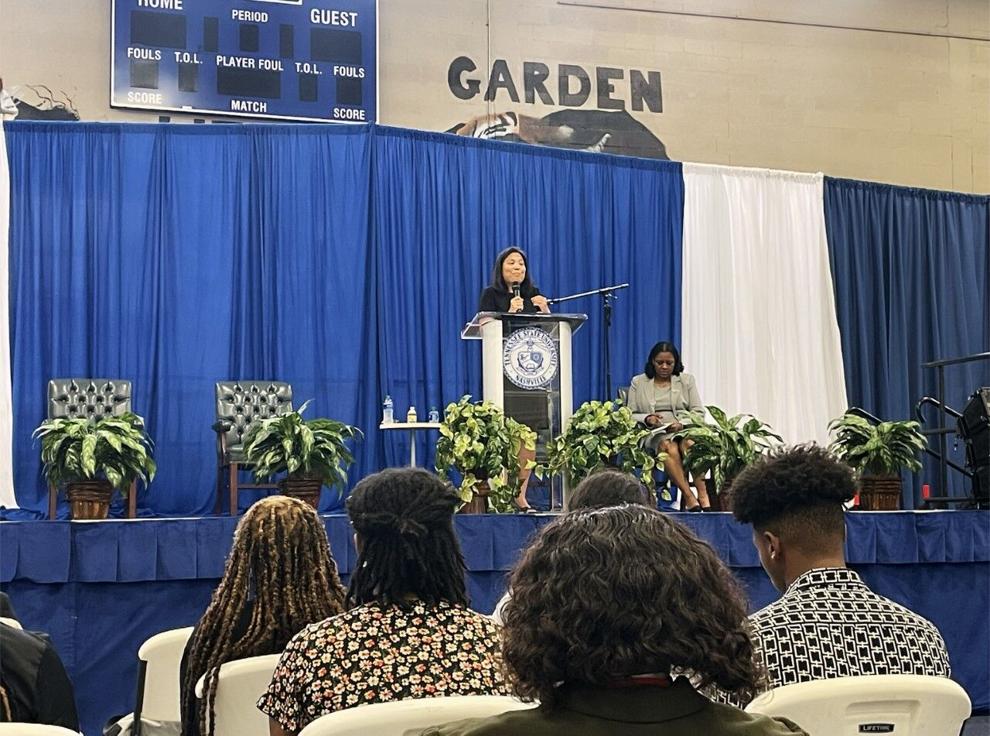 The U.S. Department of Labor continued a tour of historically Black universities in the South with a visit to Tennessee State University in Nashville on Wednesday.  
Deputy Secretary of Labor Julia Su and regional department employees were on hand for the third HBCU Summit event, following similar visits at Jackson State University and Tuskegee University.  
The event is part of a Biden administration initiative aimed at supporting HBCUs as a way of pushing for diverse hiring practices and a more equitable workforce.  
"The president has made a commitment to building an economy centered on workers that leaves no one behind," Su said.    
According to Su, studies have shown diverse organizations are higher-performing, but states in the South have continued to lack diversity in the workplace.    
"As a federal government, we have to take a serious look at how systemic racism has characterized and shaped the destiny of too many people," Su said. "So how do we combat that? You have to pay attention to what's happened in the Southeast."    
During the presentation, TSU students were given information regarding how to locate internship programs and long-term employment opportunities within the federal government. Open positions include those focused on wage and hour compliance, information technology, legal services and program management. Students also learned that a specific degree or internship were not required when applying for employment in the federal government.     
"I spent 17 years before I came into government working at a nonprofit organization, a civil rights organization," Su said. "There is a wide range of experiences that can help you develop insight."    
At the end of the event, a student asked Su if the organization was combating pay discrepancies between men and women.   
"We take cases in which there have been pay disparities and we investigate," she said. "We work with our sister agencies who also do that work. ... We also use our voices; we talk about pay inequities and women's rights.  
"Your voice can make sure that the government works for working families, for communities and especially those who have been forgotten before we are really in a moment of opportunity," Su added.