Details are emerging and images have been submitted to Metro related to a mixed-use project slated for a North Nashville site once home to a O'Reilly Auto Parts in Buena Vista.
Philadelphia-area-based Stoltz Real Estate Partners owns the multi-parcel property and, as the Post reported in November, has filed a request with the Metro Planning Department seeking an overall height modification that, if approved, will allow for a building to offer residential and retail spaces.
Currently being called 801 Monroe, the structure would offer a 10-floor component at 1217-1223 Rosa L. Parks Blvd., a five-story segment to face Monroe Street and a four-floor component to address Ninth Avenue North.
Stoltz acquired the six-parcel site for $7.5 million in June (read more here).
Stoltz has enlisted the Nashville office of Austin-based STG Design to handle architectural duties.
The Post could not determine the date on which the team will go before the Metro Planning Commission.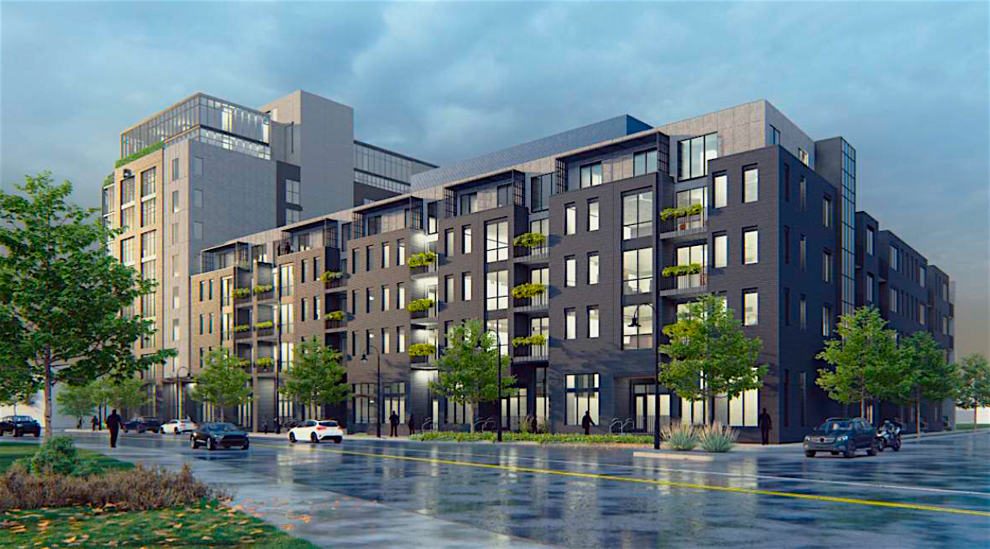 Founded in 1957, Stoltz entered the Nashville market in 2016 by buying downtown's The Stahlman and The Lofts at 160 apartment buildings. Stoltz, officials with which could not be reached for comment, also owns downtown's ServiceSource Tower, Midtown's The Sheds and Loews Vanderbilt Plaza, and Public Square Garage within the central business district.
The O'Reilly business ceased operations due to damage to its building, which faces Rosa L. Parks Boulevard across from Germantown, caused by the March 2020 tornado.