A River North industrial property located adjacent to both the Cumberland River and Topgolf — and near the future Oracle campus — has sold for $19.4 million.
Home to cement supplier Cemex, the 4.33-acre property offers a main address of 21 Oldham St. (and an alternative address of 19 Oldham St.).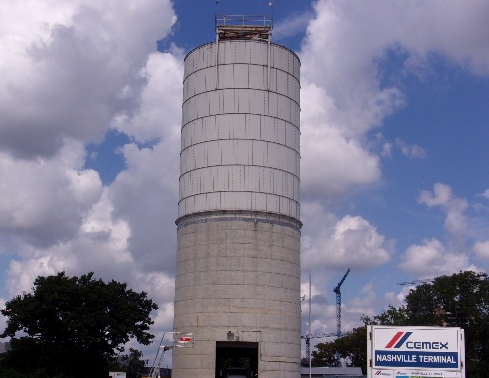 According to a Davidson County Register of Deeds document, the new owner is an LLC affiliated with Dallas-based Eagle Materials Inc., which deals with cement, concrete and wallboards.
The seller was an LLC associated with Florida-based Cemex and that paid (via an affiliated LLC) about $688,600 for the property in 1998, Metro records show.
The Post was unable to determine if brokers were involved in the transaction.
The just-sold property is located adjacent to a 4.45-acre property at 306 Cowan St. on which a 15-story building to feature two Marriott-branded hotels seemingly remains planned since a 2018 announcement (read more here).
Nearby, construction continues on The Landings, to consist of an update to an existing industrial building and the construction of residential buildings to be called The Oxbow and The Wayward, each to stand seven stories (read here).
To the north of The Landings site will unfold the Oracle campus.