Health care industry workforce solutions provider HealthStream has announced that Terry Allison Rappuhn has joined its board of directors and will serve as a member of its audit committee.
According to a release, Rappuhn has served on six public company boards with revenue ranging from $70 million to $5 billion, primarily among health care provider companies. She served as an audit committee member and financial expert for all six boards, while concurrently chairing four of those committees. She also served as the chief financial officer for Quorum Health Group from 1999 to 2001.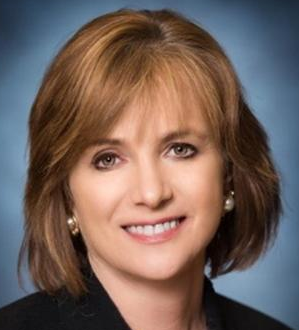 Rappuhn began her career as a certified public accountant at Ernst & Young.
"Ms. Rappuhn makes an outstanding addition to our Board of Directors," Robert Frist, HealthStream chairperson and chief executive officer, said in the release. "Her distinguished record of accomplishments and financial expertise brings a wealth of experience to HealthStream."
Vaco, MorganFranklin survey shows implementing tech solutions as a priority
Sister personnel search companies Vaco and MorganFranklin Consulting have released findings from their inaugural Trends in Transformation survey, with 40 percent of respondents noting implementing new technology solutions as their top priority for 2022.  
Conducted in October 2021, the survey involved more than 160 North American business leaders. It shows about 30 percent will focus on launching a new product or line of business, while 24 percent will implement robotic process automation and/or automating processes in the new year. Another 20 percent ranked improving risk management (e.g., cyber), compliance and internal controls as a competitive advantage in the workforce of the future.
Similarly, increasing shared services or outsourcing is a cost-reducing focus area for 31 percent of business leaders. In certain industries, outsourcing is a major driver of cost reduction. The survey respondents note that impacts the retail and consumer services space the most (41 percent) followed by energy and construction (33 percent) and the technology sectors (31 percent).
"The pandemic has dramatically changed our workplace and workforce, and our Trends in Transformation survey spotlights the key drivers in the marketplace as businesses continue to navigate an evolving economy," Brian Waller, CEO and co-founder of Franklin-based Vaco, said in the release. "We conducted the survey to identify specific insight into how the market is shifting and to gauge how companies will pivot to meet emerging challenges – and it's not surprising that technology optimization, process automation, and talent acquisition are the key factors that survey participants identified as driving growth in today's rapidly changing market."
Asurion Tech Repair shop opens in North Gulch
Asurion Tech Repair & Solutions has opened in the North Gulch.
The store, located at 120 11th Ave. N., Suite 101 at Asurion's new headquarters building, offers repairs for smartphones, tablets, computers, game consoles, smart speakers and drones.
While common repairs include cracked screens, battery issues and water damage, the company's repair team can help with most any tech mishap, with basic repairs often be completed in no more than two hours, according to a release.  
The store is an authorized repair provider for Samsung Galaxy and Google Pixel smartphones.
"Beyond the quality of our repairs, we pride ourselves on delivering an exceptional experience for customers," said Dave Barbuto, CEO of Asurion Tech Repair & Solutions. "It's ingrained in our culture, from the way we communicate with customers to the way we hire our team members. The technical repair skills can be taught, but it's the customer-first mentality we hire for, that sets us apart."
Asurion Tech Repair & Solutions was formerly known as uBreakiFix and is the retail subsidiary of Nashville-based tech care company Asurion. In September, Asurion announced that all U.S. uBreakiFix locations will rebrand as Asurion Tech Repair & Solutions over the next year-plus.
The Gulch store is the first to officially open under the new branding. There are more than 650 uBreakiFix locations across the U.S., the majority of which will be rebranded throughout 2022.
AllianceBernstein sees assets increase from November to December 
Nashville-based AllianceBernstein has announced that preliminary assets under management increased to $779 billion in December 2021 from $759 billion at the end of November.
According to a release, market appreciation and firmwide net inflows drove the 3 percent increase. All AB channels reflected positive net flows in December, led by institutional and retail.
AllianceBernstein is the sole tenant of downtown's Fifth + Broadway office building, called 501 Commerce.
Send info to wwilliams@nashvillepost.com.