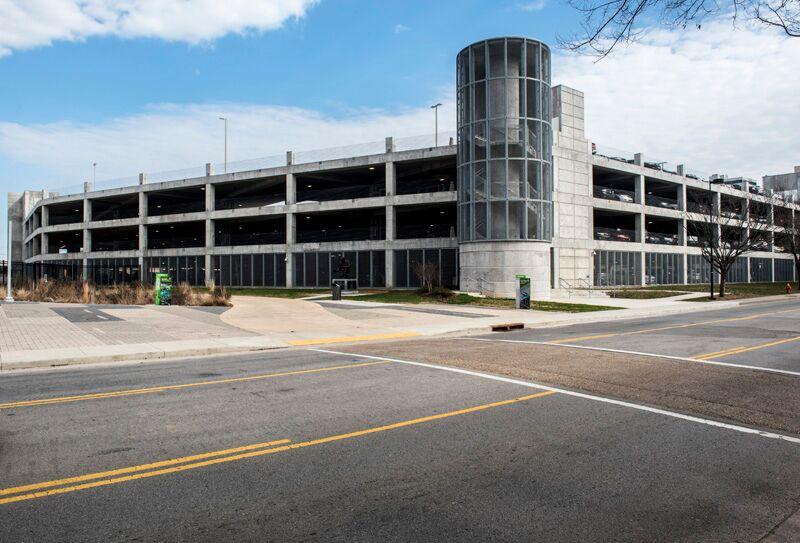 A bill aiming to eliminate minimum parking requirements in the part of  Nashville covered by the Urban Zoning Overlay will go before the Metro Council Tuesday for a third and final reading.
When District 17 Councilmember Colby Sledge proposed the ordinance in early September, it initially eliminated the minimum parking requirements, allowing developers to decide for themselves how much parking to build. The latest iteration goes even further, instituting a maximum parking requirement that limits how much parking new developments can provide. This was one of multiple changes that came out of a public hearing, a planning commission meeting and ongoing community engagement meetings.
"This has been one of the most encouraging conversations I have had as a councilmember from folks who have questions about it, from folks who are fully in support, from folks who may not be in support," Sledge said during the public hearing on Nov. 1. "I think all the viewpoints that have been presented are valid, and they're ones that I'm trying to take into account as we work through this bill."
One of the main concerns expressed by Nashville residents at both the planning commission meeting and the public hearing was parking for commercial developments in or near residential areas. Residents of these areas complained that without parking for commercial businesses, customer parking would overflow into the surrounding residential streets. 
Many of the Nashvillians who expressed these concerns are residents of Edgefield, and on Thursday Sledge sat down with them for what he says was a very productive meeting centered on two main items. One was the idea of residential parking permit enforcement, something Sledge says will be far more effective following the approval of the parking modernization bill earlier this month. 
The second item is a substitution that Sledge will present to the council during Tuesday's meeting. The current proposed legislation allows for certain exceptions in which minimum parking requirements can still be applied, and Sledge's substitution would add neighborhood landmark overlays to that list, allowing for minimum parking requirements for places that have nonresidential uses in residential areas.
This story was first published by our sister publication Nashville Scene.