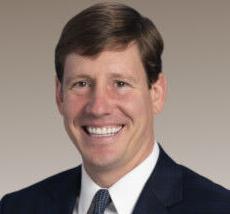 State Sen. Brian Kelsey (R-Germantown), whose term in the legislature ended earlier this month, pleaded guilty Tuesday to federal criminal charges related to his failed 2016 campaign for U.S. Congress.
Kelsey and Joshua Smith, owner of downtown Nashville restaurant and private club The Standard, were indicted last year on the charges. Kelsey, then chair of the Senate Education Committee, called the charges politically motivated and said on the Senate floor last year that "the truth will prevail" before changing his plea to guilty this week.
Kelsey and Smith admitted to illegally funneling money from Kelsey's state campaign to his federal campaign and conspiring with the American Conservative Union to facilitate excessive contributions. Smith pleaded guilty to similar charges last month.
The former state senator faces a maximum penalty of five years in prison on each count, of conspiracy to defraud the Federal Election Commission and abetting the acceptance of excessive political contributions. Sentencing is scheduled for June 9.
Kelsey declined to comment to reporters at the Tuesday hearing.
The Tennessee Democratic Party said in a statement that Kelsey "should not be given a slap on the wrist but should face the maximum penalty for his crimes, especially after vehemently lying about his innocence. His actions are a reminder of the dangerous hypocrisy and mistruth that the Republican Party is willing to uphold for the sake of power and corruption."