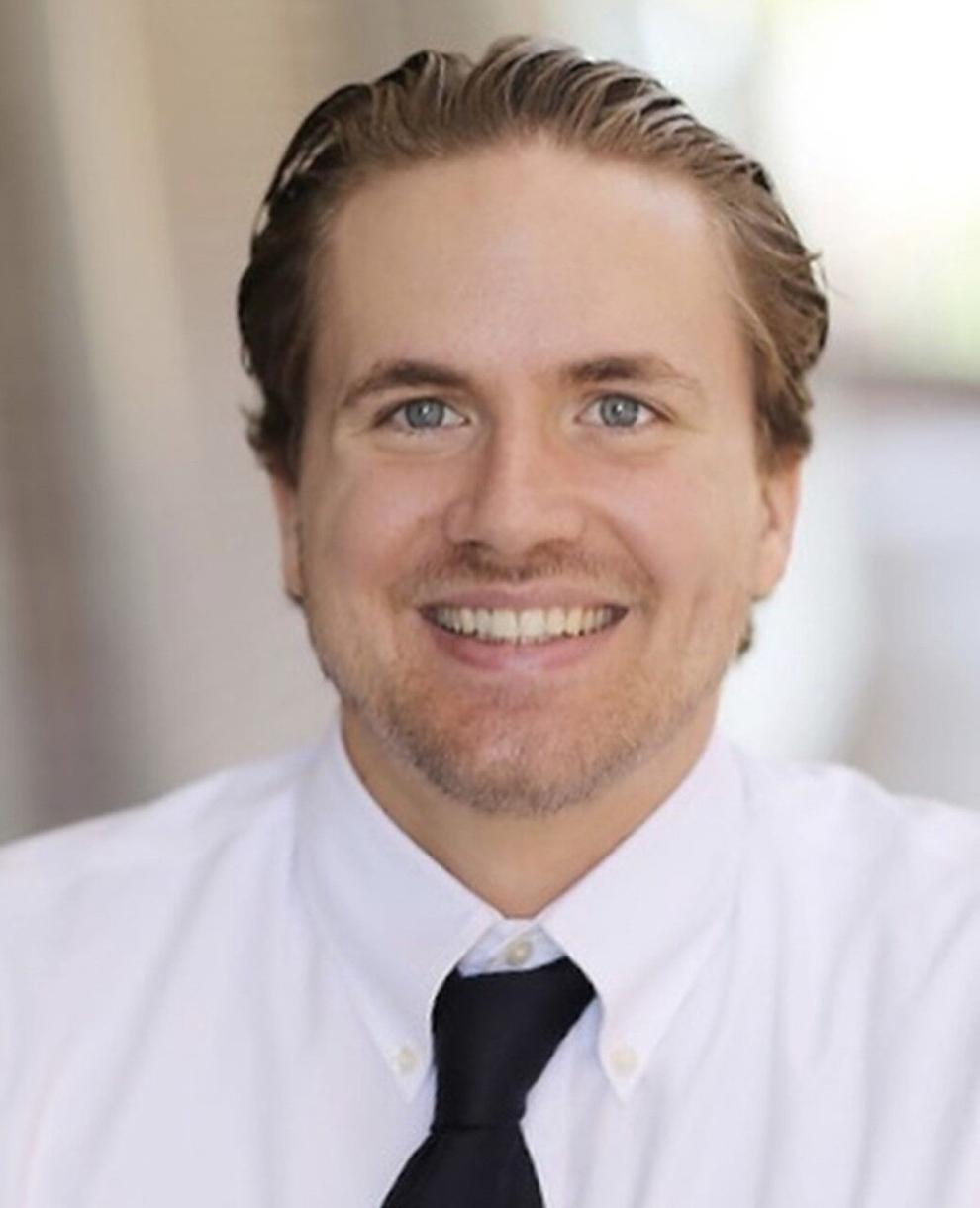 Last month, Fisk University welcomed Duncan Pelly as the new Cal Turner Endowed Chair of Business. Before joining the university, he worked at McMurry University in Texas for more than five years, where he was the director of the Center for Free Enterprise and Entrepreneurship and a professor.  
The Cal Turner Chair was previously held by Sharon Schembri, who left Fisk earlier this year for a position in Australia. Pelly is one of three new business department faculty members, including Sufyan Baksh.
Pelly talked with the Post about what he hopes to accomplish in his new role and about a special project he's established to increase the number of female entrepreneurs.   
Women's Entrepreneur Week is a new yearly event Fisk University will be hosting for the first time later this month. 
"This is an incredibly important event because the impact of women in entrepreneurship is both numerically and in terms of entrepreneurship and regional development greater than that offered by their male counterparts," Pelly said. "One of the issues is the lack of access to female role models for young students. Women's Entrepreneurship Week's goal is to provide that access."
---
Why did you decide to join Fisk University?  
It was the people. There is a student body here that is intellectually absolutely incredible, but their intelligence is matched only by their lust for learning. There's a true hunger for knowledge in the students. Yes, they're naturally gifted and intelligent, but they're also very, very motivated and always interested in learning more. They're legitimately happy to be here. They appreciate the opportunities that are given to them. They're friendly, and they're polite. In the cafeteria, when I was walking through on my tour, they're so excited and happy. You can't be grumpy and work here. There's just so much energy here. You find the same thing with the faculty as well. It reminds me of what universities used to be, and I mean that in a very positive way. Faculty are interested, yes, in research and learning, but it's not just for the sake of it. It's there's a legitimate hunger to expand the frontiers of knowledge.  
What background experience prepared you to assume the Cal Turner Endowed Chair of Business?  
My first position academically was at Cal State, Los Angeles. There I worked in developing programs, specifically entrepreneurship and business ethics. I also ran their incubator. Probably the best preparation, the most direct comparison to what I'm doing now, was my job at McMurry University in Abilene, Texas. There I was the dean of international programs. I was also the person who ran our incubator. I was the department head, and I ran our international business programs. As I've transferred over here working from department head to department chair that was very analogous in terms of roles and responsibilities, supporting faculty and helping them be their best. Then, of course, working as a dean of study abroad programs gave me the experience to broad-based university level management.
What do your day-to-day tasks in your new position include?  
I call myself a double hyphen. It means that I support the faculty and their interactions with the administration and make sure that they have everything they need to be excellent. I also support students in their interactions with faculty to have everything that they need to be excellent. So, it's finding ways to support everyone. That's the chair role, but then I'm also a professor of business administration. I do teach a full load and I have a very active research agenda as well. 
What upcoming projects have you been working on?  
My special project is Women's Entrepreneurship Week. That's an international movement that occurs at universities all over the world. I wanted to make sure that was something that we did first. I started at McMurry's Women's Entrepreneurship Week. I thought it was a wonderful thing and I'm hoping that I can build momentum here.   
[The goal is] bringing in outstanding examples of women and entrepreneurship to meet with our students and authentically tell their story so that those students can say, "wow, that could be me and I can see how that person struggled.I can either learn from that person directly in a mentorship capacity and maybe not make the same mistakes that they did or try to replicate their success when they started their own business."
What goals are you aiming to accomplish?  
I'm pressing to increase enrollment. I'm pursuing the Association to Advance Collegiate Schools of Business accreditation, establishing an entrepreneurship program and expanding our study abroad partnerships, and then finally expanding our corporate partnerships. Those are the main things on my radar.
How are you hoping to impact students who are interested in business?  
The one thing that I emphasize that I'm doing more than anything is making sure that the students have the tools that they need to be successful when they leave this going into the workforce. That's my No. 1 priority. Then of course, making sure that they have everything that they need here at Fisk to make that happen. So, making sure that the students are employed, but then I think more importantly to make sure that they leave here as lifelong learners, that they remain curious, they remain critical, and no matter what the world throws at them, they'll be able to assess situations and contribute to or create new narratives.