Work is underway on a 25-unit townhome project at an East Nashville site located near multiple projects either unfolding or planned.
The development is being undertaken at 0 Dickerson Pike on a 1.12-acre site located next to Apple Annie's Inn (the building for which seemingly was once eyed for conversion to residential space) at 1333 Dickerson Pike.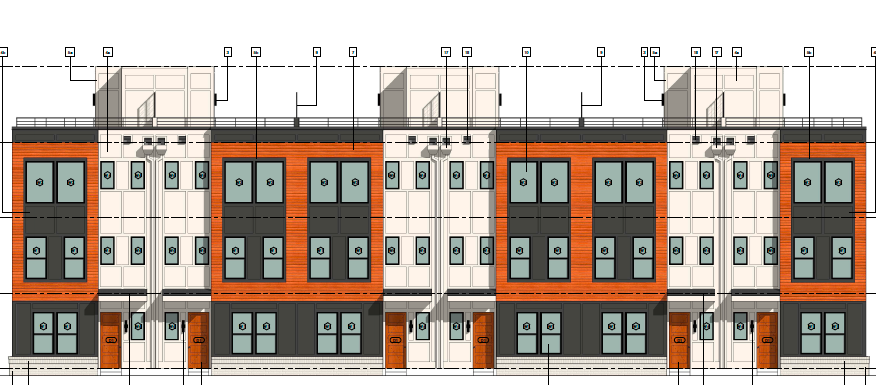 Nashville-based developer Brandon Plunkett is partnering with real estate investors Nick Adler and Ashley Quinn (via BNA2 LLC) to develop the site. The partners paid $3.2 million for the property, which does not include the hotel building property.
Plunkett, who owns Forbes Plunkett Real Estate Development, told the Post on Wednesday that the team has not determined whether the future three- and four-bedroom residences will be either for rent or for sale, with a decision likely to be made as the construction progresses.  
Highland Building Group is serving as the general contractor, while Nashville-based SV Design (which is affiliated with Southeast Venture) is the architect.
The Franklin office of Chicago-based Alfred Benesch & Company is handling land-planning and engineering duties.
A site plan shows four of the townhomes will front Dickerson Pike.
Nearby are no fewer than eight projects, including The Provisionary, Key Motel and The Dive Motel.
"We love how the Dickerson corridor is evolving and the mix of creative projects like the Dive Motel and new condos, apartments, and now townhomes — true synergy of old and new," Plunkett said. "The vicinity to downtown and River North makes it a great spot. We are excited about contributing to the continued positive change happening here."