The former Nashville Memorial Hospital building in Madison has sold for $7 million, with new owners Core Development and Forbes Plunkett Real Estate and Development eyeing a reinvention of the site.
Located at 616 W. Due West Ave. and owned by HCA at one time, the hospital building is part of a five-structure property.
The seller was an LLC affiliated with veteran local real estate investor Charles Jones, who considered redeveloping the property years ago. In 2015, Jones sold for $6.5 million Convent Place, a Hillsboro Village-area office and events space building once home to the long-defunct Saint Bernard Academy high school and, prior to that, a nunnery (read here).
Two former medical office buildings (pictured) that are part of the complex are under contract to be sold, at an undisclosed date, to Forbes Plunkett and Core.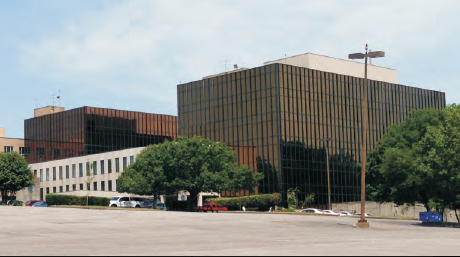 Brandon Plunkett, Forbes Plunkett founder, said the team plans to reinvent the site with residential and retail spaces. He said his company and Core (Mark Deutschmann and Andrew Beaird oversee Core) continue to explore the feasibility of adapting the existing hospital and medical office buildings.
Plunkett said the team plans to be under construction on the hospital site by early 2023. He added he and Core are working closely with community members and Metro Councilmember Nancy VanReece, in whose District 8 the property sits.
Opened in 1965, the 315-bed Nashville Memorial Hospital ceased operations in 2000.
Read more here.