The owners of the East Nashville's Eastside Station have the property under contract to be sold, according to sources.
Adam Leibowitz and Andy Neuman, co-founders of Double A Development, own the 3.7-acre property, the main address for which is 800 Main St. Eastside Station also fronts Woodland Street.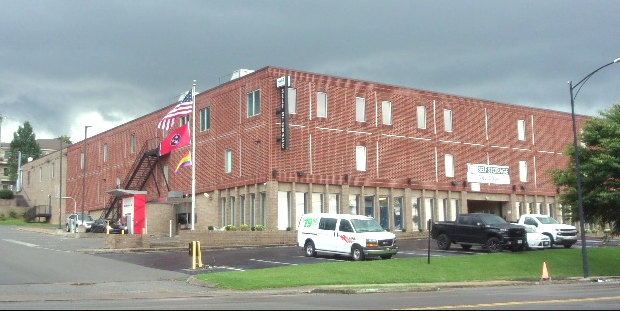 In August 2021, the Post reported Leibowitz and Neuman wanted to add new buildings to the site's existing footprint. That effort (read here) has now been shelved, the sources said.
Leibowitz declined to comment, and the Post was unable to determine the identity of the prospective buyer and a hoped-for closing date.
The existing three-story building — once home to a Bank of America data processing offices — accommodates East Nashville Self Storage, Yeast Nashville, Nashville Sweets, Encircle Acupuncture, Dance East and East Nashville Family Medicine, among other businesses.
The Post was unable to determine which, if any, businesses will remain if the sale of building is finalized.