The Metro Planning Department on Friday released two possible redistricting maps to satisfy legislation from the state that requires Davidson County's 40-member Metro Council to cut back to 20 members. 
With election season fast approaching, Metro has been scrambling to get a plan together. The legislation to cut the council moved through the Tennessee General Assembly quickly, and it requires the city to have maps ready to be considered by the Metro Council by April 10. While a legal battle is underway to stop the cut, until the courts say otherwise, the planning department has begun the process of redistricting.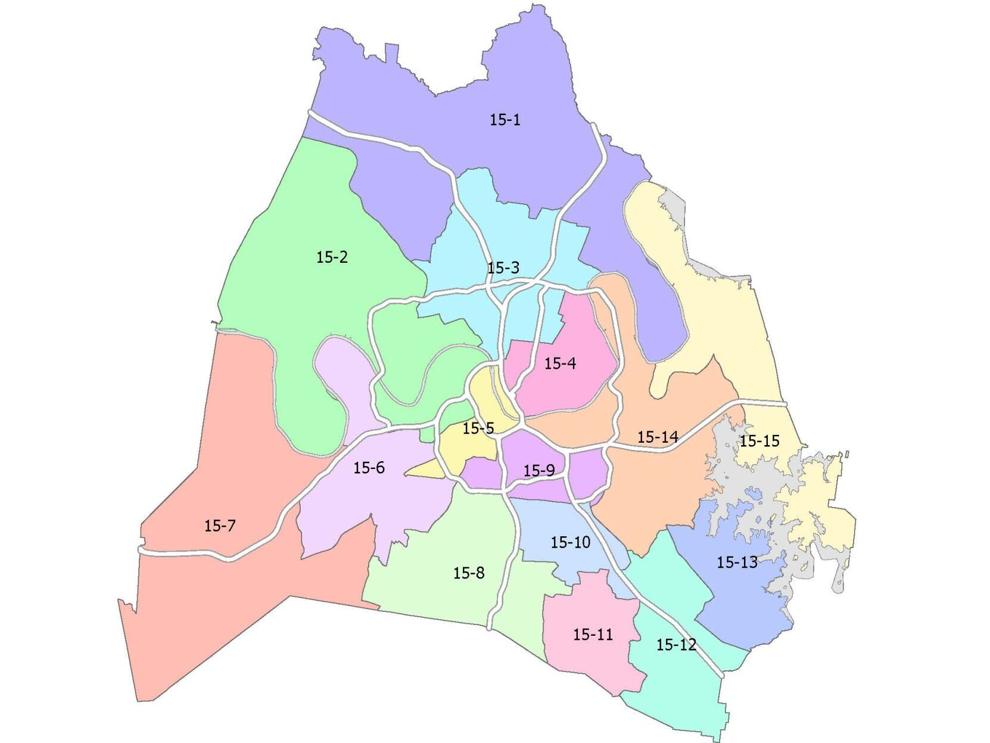 "This state law directs our department to perform a difficult task in a short timeframe," said Metro Planning Executive Director Lucy Kempf. "The process, while far from ideal, must prioritize opportunities for our residents' voices to be heard so that communities are able to stay together, and ensure we have a district makeup that reflects our diverse county. This is the purpose of releasing such maps today for public feedback."
Two proposed scenarios for a reduced council are 17 district councilmembers with three countywide at-large representatives and 15 district councilmembers with five at-large representatives. At a special Metro Council meeting earlier this week, some members suggested different scenarios and urged public comment on the makeup of a recomposed Metro Council; a public hearing has been scheduled for April 4. 
One of the main concerns among critics of the legislation has been whether minority populations will be adequately represented after redistricting, and some experts have said that having five at-large councilmembers would be the best way to guarantee minority representation. 
Planning officials estimate that both proposals would allow for two majority-Black districts in North Nashville and two plurality-Black districts in Southeast Nashville. Despite this similarity, Gregory Claxton, a member of the Planning team that worked on the maps, said in a Friday press briefing that the 17-district map might not allow for as much minority representation in the at-large seats. He estimates that the 15-district map would likely allow for 25 to 30 percent minority representation overall, while the 17-district map would allow for 20 to 30 percent minority representation.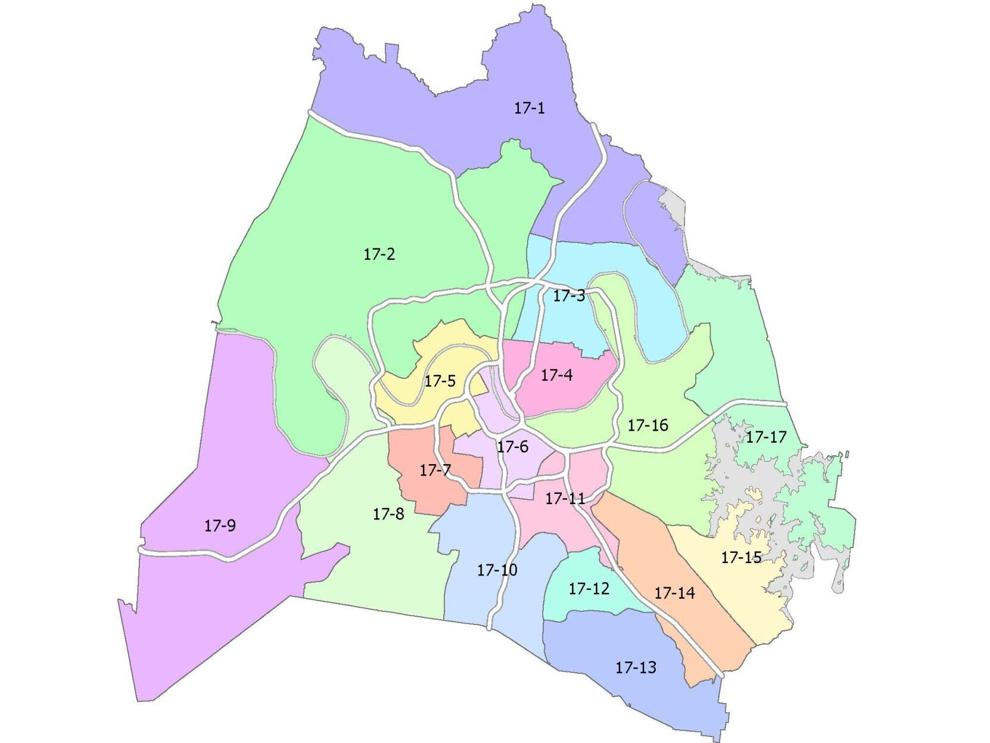 Another point of concern is District 30, currently represented by Councilmember Sandra Sepulveda, which is a plurality-Hispanic district. Claxton said that under the new configurations, this part of Nashville around Nolensville Pike would remain a plurality-Hispanic district. 
But with the increase in constituents per district — both maps create districts with around twice the number of constituents as the current maps — there are some unavoidable complications. One of the most striking differences between the two maps is the downtown districting, which Claxton said was one of the most difficult parts of the process. 
"As I look at this map I see a lot of borders that kind of make me cringe but are kind of what we can work with," Claxton said. 
"We anticipate a tough week ahead, as we are talking about cutting council roughly in half, and that will have a variety of implications for our city, and individually among council members," said Kempf. 
Kempf added that she hopes some of these issues can be resolved through a series of community meetings next week and at the subsequent April 4 public hearing.
Metro has published an interactive map on the redistricting website.