The effort to redevelop a Rutledge Hill site once home over the years to Sole Mio and Copper Kettle has taken an additional step forward.
According to a Davidson County Register of Deeds document, Alabama-registered Warren G. Farms LLC now owns a 16.7-percent interest in the property, which offers no building and is located at 94 Peabody St. The Post was unable to determine details about the LLC, which paid about $1.24 million for its ownership stake.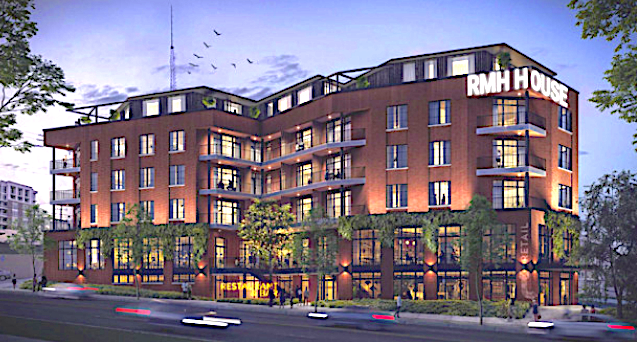 The transaction follows an LLC affiliated with Nashville-based Bodnar Investment Group — which paid $2.1 million for the property in April 2014 — having added Arkansas-based investor Dale Briggs via a $1 million transaction in October 2022 (read here). Briggs holds a 22.7-percent ownership stake in the 0.3-acre triangular site.    
Briggs and Bodnar Investment Group also are co-owners, with two other entities, of a retail property located in Little Rock.
Matt Bodnar, a partner at Bodnar Investment Group and that company's sister businesses (which include restaurant and restaurant property owner Fresh Capital Group), told the Post in October the original plan for the building to be constructed on the site is expected to remain.
As the Post reported in May 2020, the Metro Development and Housing Agency Design Review Committee approved the concept plan for RMH House. At the time, the six-story building was designed to have offered four retail spaces (on two different levels) and seemingly residential or hotel/short-term rental spaces.
The owners — who previously planned a Jim N Nicks Bar-B-Q for the since-razed building that last sat on the site — have enlisted Ragan-Smith Associates (land-planning and engineering) and Centric Architecture, both of which are locally based, to assist.
"It's [basically] the same idea," Bodnar said last year of the updated plan. "The branding is likely going to be updated a bit but it will be that [original] business model."
Bodnar told the Post Friday the team is not ready to announce a construction start date.
The future structure will face Peabody, Hermitage Avenue and a small spur of First Avenue, with the three creating the triangular lot.