The owner of DeSano Pizzeria Napolatana — known for its massive Italian-made wood-fired ovens — will relocate to North Capitol from Midtown, a move being fueled, in part, by the looming sale of the 16th Avenue property from which the restaurant operates.
Scott DeSano told the Post the future restaurant will be located at 1010 Fourth Ave. N. in a commercial building located near First Horizon Park and next to the structure home to Von Elrod's Beer Hall and Kitchen. An early 2023 opening is targeted.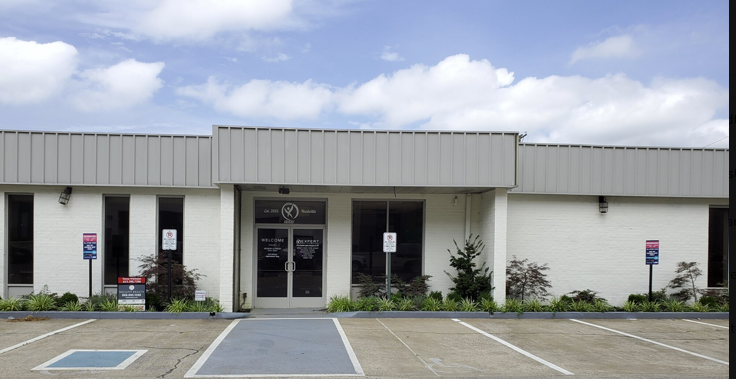 Local real estate investors Allen Arrender and Ronnie Wenzler paid $5.2 million for the 0.47-acre property, located near Germantown, in November 2021 (read here).
DeSano Pizzeria Napolatana opened at 115 16th Ave. S. in Midtown in 2012, the first location of what is now a small chain. That property, according to sources, is under contract to be sold. Bob Doyle owns the property with Kelly Brooks, with the pair having paid $1.8 million for it in 2003, Metro records show.
Doyle owns Major Bob Music, the manager of Garth Brooks, and could not be reached for comment regarding when the property is slated to sell and the prospective buyer.
DeSano said he is not ready to disclose a cost to move and get operational in North Capitol or the terms of the lease. However, Kevin Fulton, a broker with Market Retail Partner, represented DeSano for the lease. He said the Midtown restaurant generally has 25 employees working at any given time.
"I don't have a full idea on how much everything has increased in price in the last year or two, but I know from some friends in the industry it's a significant difference in building costs," DeSano said. "I don't believe that I am going to take much of the present equipment with me, but a few refrigerated units will be moved. We are going to buy new ovens and quite a few other pieces of equipment."
DeSano said he has budgeted $1 million for the design, construction, new equipment, furniture and the point-of-sale system. He said the future space will offer a large covered patio area.
"Bob and Kelly have been great and are allowing us to remain on a month-to-month lease for as long as possible while we work out the new location," DeSano said. "As expensive as it is to move a store, the future home will be a perfect size for us. And having the outdoor space is a big plus. I love the neighborhood and am excited by the restaurants and bars that will be around us and being so proximate to the entrance to the stadium. Allen and Ronnie have been great to work with and I look forward to a long relationship there.
"There is a lot of work ahead and, no doubt, some frustrations will be encountered," he added. "But am truly excited and can't wait to get in there."
Locally, DeSano Pizzeria Napolatana also operates at Assembly Food Hall at Fifth + Broadway and in Bellevue. The chain can also be found in Austin, Charlotte, Fort Lauderdale (Florida), Los Angeles and North Charleston (S.C.). The concept will be unveiled in the Orlando International Airport in September, which will bring to 10 the number of DeSano restaurants.