Temperatures weren't the only things coming in hot last month — August's residential real estate sales were also on fire. The top three sales of the month all went for more than $10 million each. And if my calculations are correct, that is a Headline Homes first.
And that's not the only Headline Homes history being made, as this month's list also features … a zebra with more TikTok followers than Jason Aldean? Sometimes truth is stranger than fiction.
Below are August's top 10 home sales in Nashville and the surrounding counties, ranked by sale price.
1. 8131 Mountaintop Drive, College Grove
Buyers: Steve Hardwick and Matthew Christopher Clarke, trustees
Sale price: $10,810,000
Seller: David Brandon, trustee
Seller's agents: Tammy Graffam and Jennifer Klein, Benchmark Realty
Buyers' agents: Judy Williams and Richard Williams, PARKS
This month's top seller is a golf-lovers dream. The $10.8 million estate clocks in at nearly 13,000-square-feet and overlooks the 15th hole of The Grove's Greg Norman Signature Golf Course. The home is outfitted with all kinds of golf-related features. The garage has space for a golf cart, of course, as well as custom cabinetry that accommodates several golf bags, golf shoes and golf accessories. In "Dave's Cave," as the neon sign on the wall reads, there is a golf simulator as well as indoor and outdoor putting greens, a bar for entertaining and multiple flat-screen TVs to watch the game or tournament or match or whatever it is they call a golf competition. Fore!
The seller appears to be David Brandon, the former CEO of Toys "R" Us and the current board chairman of Domino's.
2. 631 Williamson County Line Road, Fairview
Buyer: John Bunge, trustee
Sale price: $10,500,000
Seller: James P. Turner III, trustee
Seller's agent: Steve G. Fridrich, Fridrich & Clark Realty
Buyer's agent: Megan Jones Campbell, PARKS
A whopping 250 acres surround this 9,419-square-foot Fairview farmhouse. On it sit two lakes with fountains, a pool with Indiana limestone decking, a party barn outfitted with a game room, bar and catering kitchen, a guest house and a carriage house. The main home features six bedrooms, six-and-a-half baths, an elevator, a home theater and a wine cellar that doubles as a storm shelter.
Sellers James Turner and his wife Toni purchased the property in 2012 for $2,259,000. The estate, named True North, has hosted private events, including the wedding of The Voice star Adam Wakefield and singer-actress Jenny Leigh earlier this year.
3. 513 King Richards Ct.
Buyer: Jeffery D. Ansell and Jacqueline M. Ansell
Sale price: $10,200,000
Seller: David L. Ramsey III
Seller's agent: Kelly Gammer, Capital Realty Group
Buyers' agent: Jack S. Miller, PARKS
The seller of this 13,545-square-foot Franklin estate is none other than brash COVID-19 vaccine skeptic talk radio host Dave Ramsey. The home boasts six bedrooms, nine baths, three garages (which can collectively house eight vehicles), 6,000-square-feet of covered porches, an elevator and, according to Realtor.com a shower with 18 showerheads. What is Ramsey doing that he needs 18 shower heads with which to cleanse himself?
The home was originally listed $15,450,000 in February — a price that included all the furnishings as well as buffer lots — but it was purchased unfurnished for $10,200,000. The buyers are Jeffery and Jacqueline Ansell, with the former the executive vice president of tool manufacturing company Stanley Black & Decker.
4. 467 Canterbury Rise, Franklin
Buyer: Michael D. Sontag, trustee, New Life Trust
Sale price: $5,620,000
Seller: Trevor and Holly Pagliara
Seller's agent: Lisa Culp Taylor, PARKS
Buyer's agent: Joni Miller, PARKS
To supplement the contemporary turret on the front of the house, the interior of this Franklin castle also features vaulted ceilings finished with dark wood beams, a dark wood spiral staircase and modern iron chandeliers — real Rapunzel vibes. The backside of the home is another, story as it looks like an influencer's paradise with a pool overlooking sunset views, a stone fire pit and multiple levels of covered porches including one with vaulted ceilings, a stone fireplace, built-in grill and flatscreen TV.
Like the Ramsey home, this estate was originally listed for $5,900,000 as fully furnished. But it ultimately sold unfurnished, supporting my long-held belief that rich people own furniture.
5. 390 Lady of the Lake Lane, Franklin
Buyer: Michael and Kalen Webb
Sale price: $4,699,000
Seller: Michael and Carroll Sanford
Seller's agent: Michael Sanford, Benchmark Realty
Buyers' agent: Ethan Sall, Redfin
Another home with its own private putting green! Millionaires love golf. The six-bedroom home also features an infinity pool, sauna, three-stop elevator, a covered porch with an outdoor kitchen boasting both a built-in grill and Big Green Egg, a bonus room with a wet bar, a theater room, a gym and a wine cellar.
The seller of the home was real estate agent Michael Sanford, who also handled the transaction.
6. 1709 Old Hillsboro Road, Franklin
Buyer: OHM Farms LLC
Sale price: $4,400,000
Seller: TE Corporation
Seller's agent: Fiona Parish King, Worth Properties
Buyer's agent: Ami Kase, Zeitlin Sothebys International Realty
Old Hillsboro Manor — "One of Franklin's premier horse training facilities," reads the listing — is nearly 45 acres of everything a horse could want. There are two brick barns, each outfitted with 26 stalls and paddocks, a covered arena, a dressage ring, a jumping ring and a round pen. There are also two homes on the lot. Yes, they're nice — but nothing to write home about.
7. 9447 Clovercroft Road, Franklin
Buyer: Brent Laffey
Sale price: $4,196,040
Seller: James and Crystalina Hyatt
Seller's agent: LeAnn Wood, Keller Williams Realty
Buyer's agent: Eddie Ferrell, Crye-Leike
Here's another sale for the horses! This Franklin home sits on a fully stocked four-acre lake and comes with a nine-stall barn on more than 13 acres of property. There's a pool with a spa, a fire pit, a dock, and, in the listing photos, a … zebra? Yes, that is a zebra! The zebra's name is Zoey and she belongs to Crystal Hyatt. You can see the two have adventures on TikTok at @crazyzebraandanimallady.
The home was clearly outfitted for a pet lover, as it also features a "pet spa" — we're talking a dog bathing area with statement tile and a handheld showerhead — as well as built-in kennels.
Buyer Brent Laffey is the president of Armada Nutrition and a bodybuilder. He also appears to own zero zebras.
8. 8119 Mountaintop Drive, College Grove
Buyer: Rare Air LLC
Sale price: $3,750,000
Seller: Mark and Dominique Rolfes
Seller's agent: Tina Pierret, Fridrich & Clark Realty
Buyer's agent: Kelly Gammer, Capital Realty Group
As with the first home on this month's list, this 6,798-square-foot manor is part of The Grove, a gated community located in College Grove. Selling for about $7 million less that the aforementioned home, the property doesn't come with golf course views. However, the six-bedroom, seven-bath home, built by Shane McFarland, does offer a laundry room with a built-in dog bath, a theater room with a Sony 4K projector and 110-inch screen, a "tavern" that can hold more than 100 bottles with lighted displays for the extra fancy bottles and … a "walk-in gun safe"? Yup, a SECURAM Systems vault door opens to a room with a custom gun rack and "features to delight gun enthusiasts."
I am a snack enthusiast. I would use the room for snacks.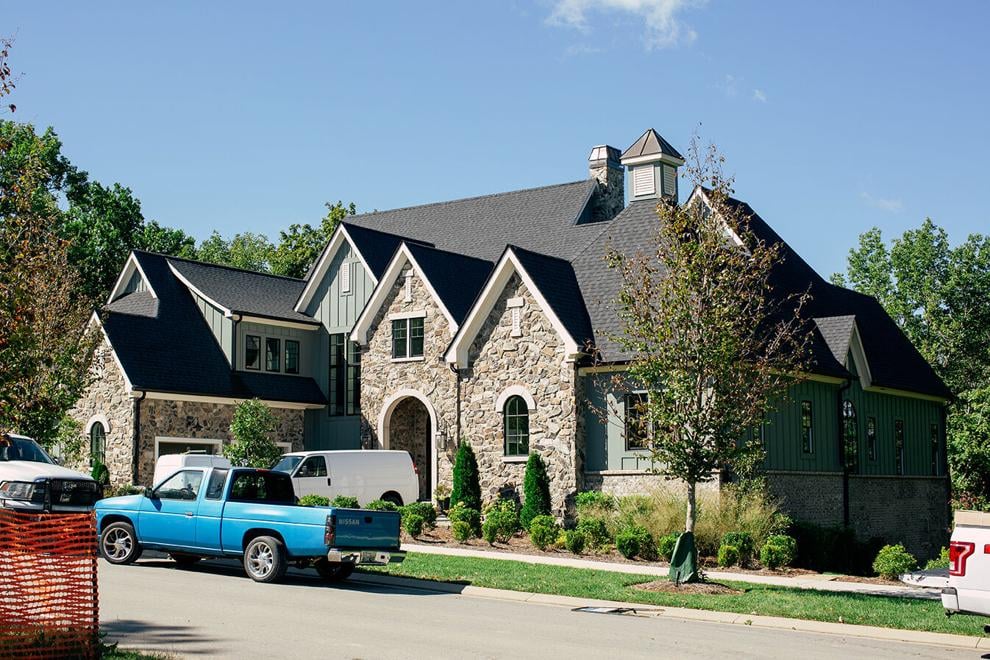 9. 4506 Beacon Drive
Buyer: James William Nantz III
Sale price: $3,700,000
Seller: Johan "Viktor" Arvidsson
Seller's agents: Lisa Fernandez-Wilson and Laura Stroud, French King Fine Properties
Buyer's agent: Beth Molteni, Fridrich & Clark Realty
Veteran national sportscaster Jim Nantz is the buyer of this five-bedroom 6,188-square-foot home near Cheekwood Botanical Gardens. The seller is former Nashville Predators forward Viktor Arvidsson. And because I am still very mad that Preds GM David Poile traded Arvi to the Los Angeles Kings earlier this summer, I am not going to acknowledge this sale any further.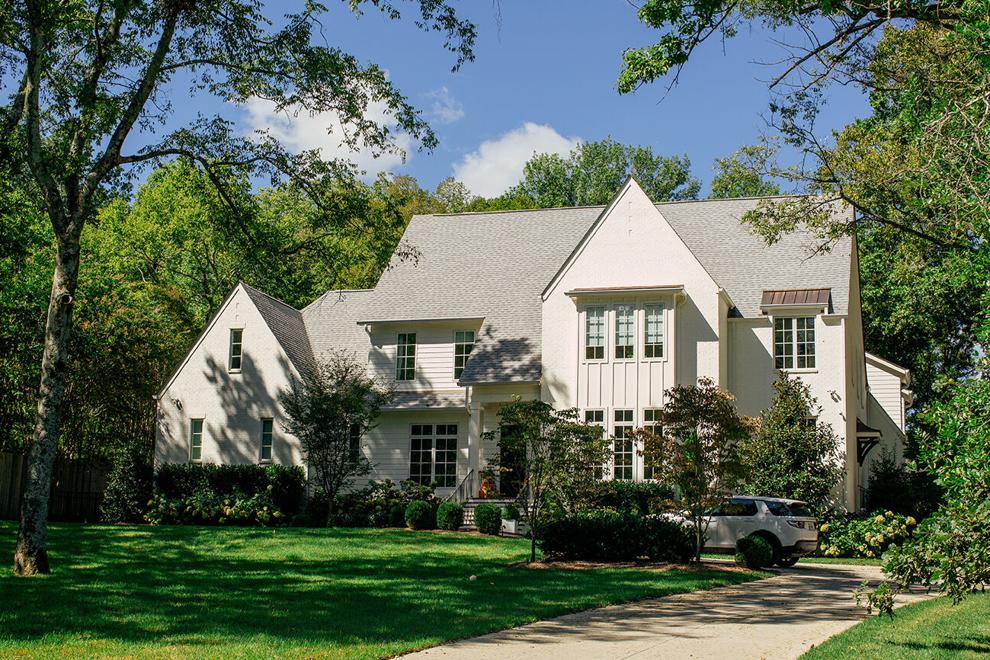 10. 407 Wild Elm Street
Buyer: Randal and Amy Clark
Sale price: $3,500,000
Seller: Robert and Karen Elliott
Seller's agent: Caleb Knox, Towne Creek Realty
Buyers' agent: Tim Thompson, Tim Thompson Premier Realtors
Situated in Franklin's Westhaven community, this six-bedroom home was built in 2007 but recently remodeled to feature all the usual modern amenities including multiple living spaces, a bedroom with built-in bunk beds, a laundry room with two washers and dryers, a pool with spa, a pool house complete with a full kitchen and bath, and a four-car garage including two bays that are oversized for boats or RVs.