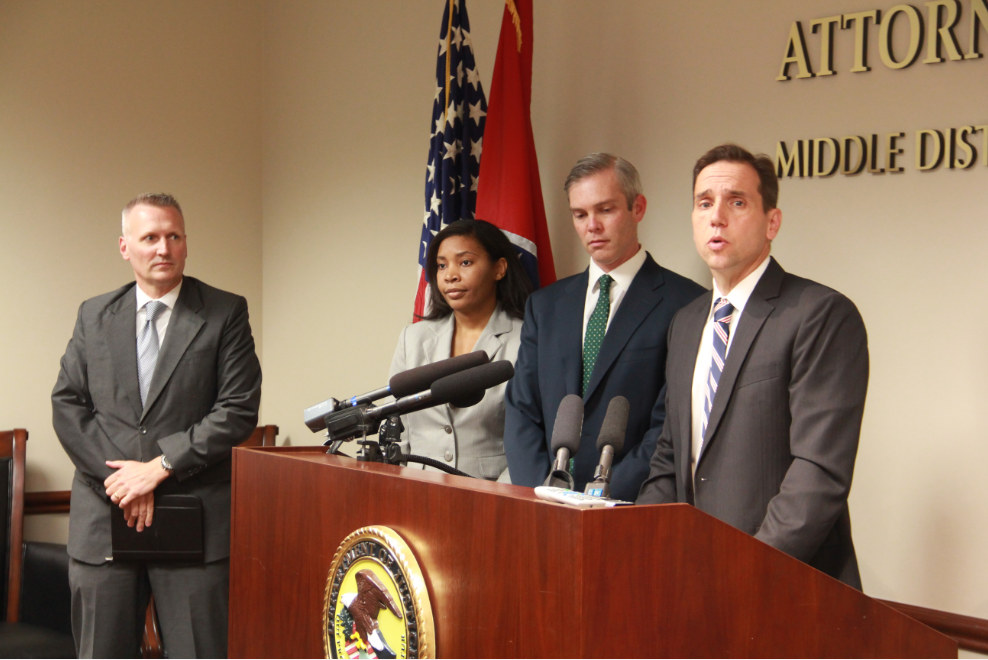 Jack Smith, who was acting U.S. Attorney in Nashville before joining HCA Healthcare as vice president of litigation, was named Friday by U.S. Attorney General Merrick Garland as special counsel overseeing criminal investigations related to former President Donald Trump.
Most recently, Smith was chief prosecutor in The Hague working on Kosovo war crimes cases.
Garland said Smith "has built the reputation as an impartial and determined prosecutor."
Smith served as acting U.S. attorney in Nashville during the Obama-Trump transition, stepping down in 2017. He then served in the legal role at HCA before moving to The Hague in 2018.
Trump recently launched his third campaign for president and has denigrated the investigations as politically motivated. The FBI executed a search warrant at his Mar-a-Lago resort in Florida earlier this year in an effort to retrieve classified documents prosecutors alleged were illegally taken from the White House. CNN reported that both the Mar-a-Lago and Jan. 6 investigations could bring witnesses to a federal grand jury in the coming weeks.