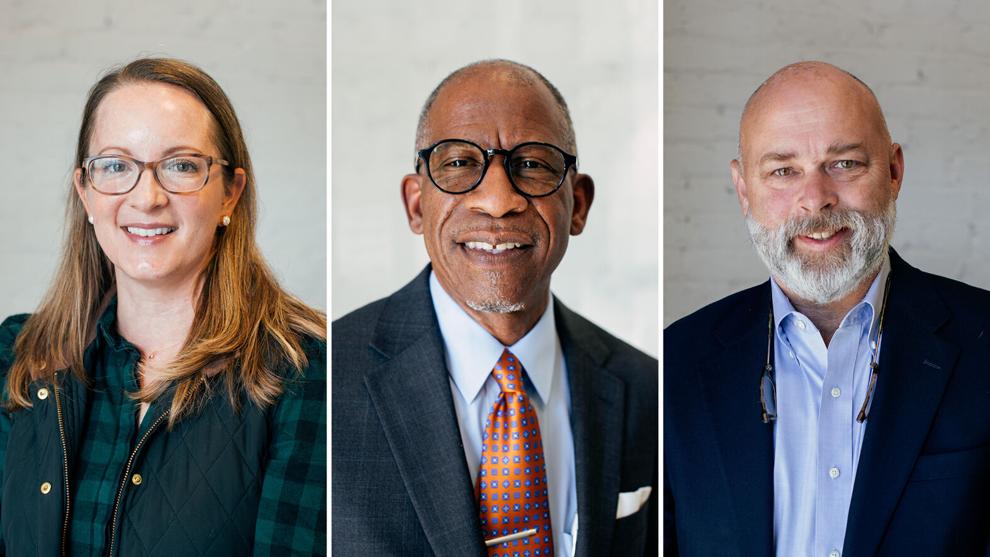 Telehealth is booming in a period of unregulated innovation, and industry leaders in Nashville are looking to reform pre-pandemic regulatory and reimbursement norms to align with progress they've made implementing the technology to support growing demand and holistic, preventative medicine.
In April 2020, telehealth utilization shot up 78 times higher than in February of the same year, now stabilizing to approximately 38 times higher than before the pandemic, according to data from health care consulting giant McKinsey & Company. Investments in virtual care have skyrocketed as well, according to Rock Health's H1 2021 digital health funding report, from $7.7 billion in 2019 to $14.7 billion in 2021, with total revenues from the top 60 virtual heath players nearly doubling in the process.
Before 2020, telehealth was used on a limited basis — usually in rural areas to supplement specialty services or within benefit plans associated with an employer. There wasn't major consumer demand to use it elsewhere, even though most players in the industry were expecting to deploy the technology on a larger scale in the future.
When the COVID-19 pandemic hit, federal and state regulations were all but withdrawn, and physicians were getting reimbursed for telehealth services at the same rate as for in-person services. It incentivized providers finally to deliver digital health care at scale, and adapted nicely with early shut-downs and social distancing by being able to provide medical care anywhere via text, phone or video calls.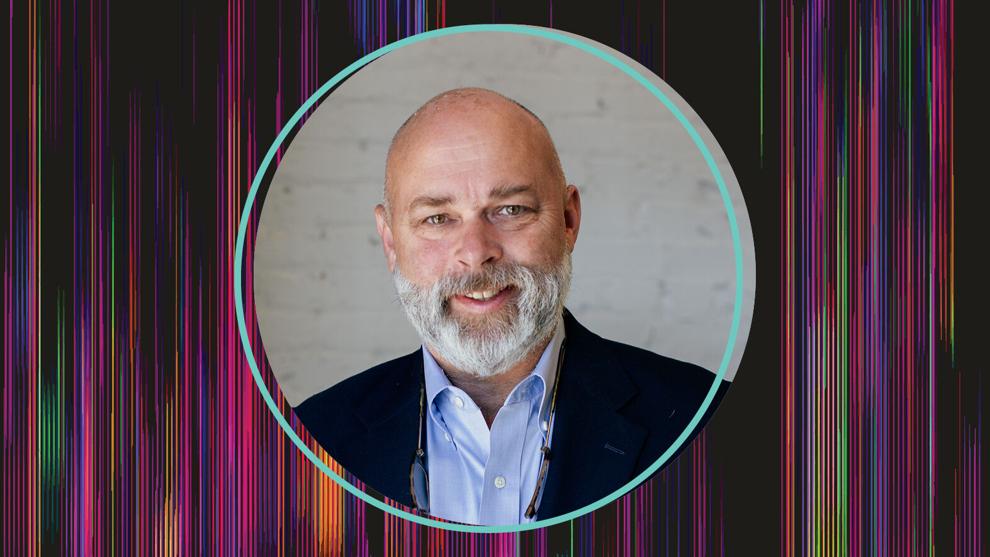 "Not only were they given the pathway to implement this technology in ways they never were able to before, but they also had a need to do it. People did this out of necessity," Vanderbilt University Associate Professor of Economics and Management and Executive Director of Health Affairs Larry Van Horn says. "On top of it, as everybody started working from home, they started basically living their lives on Zoom or WebEx or Teams, and people became much more comfortable with engaging in this medium. That's one of the big learnings that has come out of this: The nature of work has changed. People actually spend more time at home — working from home, doing things from home — and where people live their lives is where they want to consume medical care."
As the emergency period persists, so does telehealth development and utilization. The industry initially used the flexibilities to solve its immediate needs, then transitioned to a more innovative approach.
Amid clinician shortages and ballooning patient volumes during surges of COVID-19, providers leveraged telehealth technologies to optimize their workforce and triage patients more effectively. As the initial crisis died down, the industry was able to shift its energy to exploring different uses for telehealth, including emerging clinical applications in behavioral and mental health, primary care and disease monitoring as well as expanding access, patient engagement, data collection and payment options.
The telehealth boom
Drew Livingston, chief innovation officer at Nashville-based Harrow Health and co-founder of telehealth platform doxy.me, says the latter company saw an extreme spike in utilizations between March and April of 2020. Prior to the pandemic, doxy.me had approximately 80,000 physician users, he says, a number that jumped to more than a million in a matter of weeks.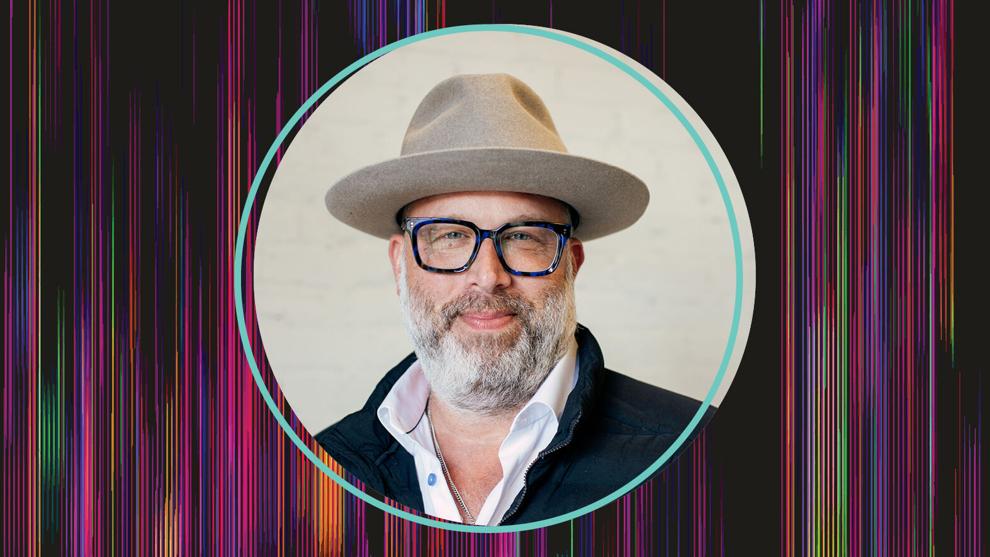 "As soon as COVID hit, every practice across every sort of specialty was interested in telemedicine because their doors were closed," he says "That means revenue is turned off. That means patients didn't have access to care the way they normally did. And if you didn't have a telemedicine software solution before COVID, you were looking for one quickly after. We were getting like 30,000-to-40,000 folks signing up a day, so it was pretty wild."
In behavioral health, Centerstone's local division was providing 70 percent of its mental and behavioral health care services via telehealth by April 2020. The transition was fast, and not without its flaws, regional CEO Ben Middleton says: "I used to hear about the 80-20 rule. We'll get it about 80 percent right — but we were probably 60-40. Nonetheless, we got it done, and people were able to do the work that they needed to do."
The company was taking advantage of the free-for-all period out of necessity — to keep its patients safe during the early stages of the COVID-19 pandemic — while also leveraging their research center to see how effective the technology was in providing care and assessing where they could apply it long-term.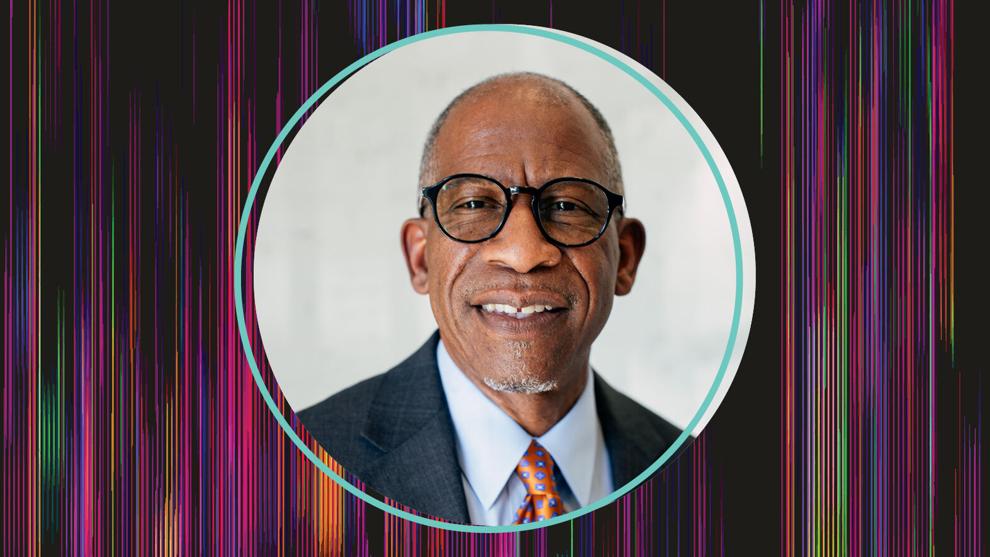 "Integrating telephone and video into care plans is not foreign to us — we've been doing it for over 20 years. But when we were doing it, stepping off and putting our feet in the water, it was about 4 percent of our business. Now we're looking at about 40 percent of our business, and that's huge," Middleton says. "We realized that everybody couldn't be seen in a virtual fashion, and so we had to bring our staff back into the clinics to do community services back in people's homes. But how would that look? What we knew was it wasn't going to look the way it was before."
Nashville-based private equity firm Heritage Group experienced the boom from inside the house. One of the first institutional investors in MDLive, the company first led a $23.6 million funding round for the telehealth platform in 2014, at the time committing to building out a cloud-based health care system that increased accessibility and affordability for patients.
Heritage Partner Lauren Breuggen says utilization spiked "virtually overnight" as MDLive rose to become a household name for online care. But Heritage Group also faced challenges, she says.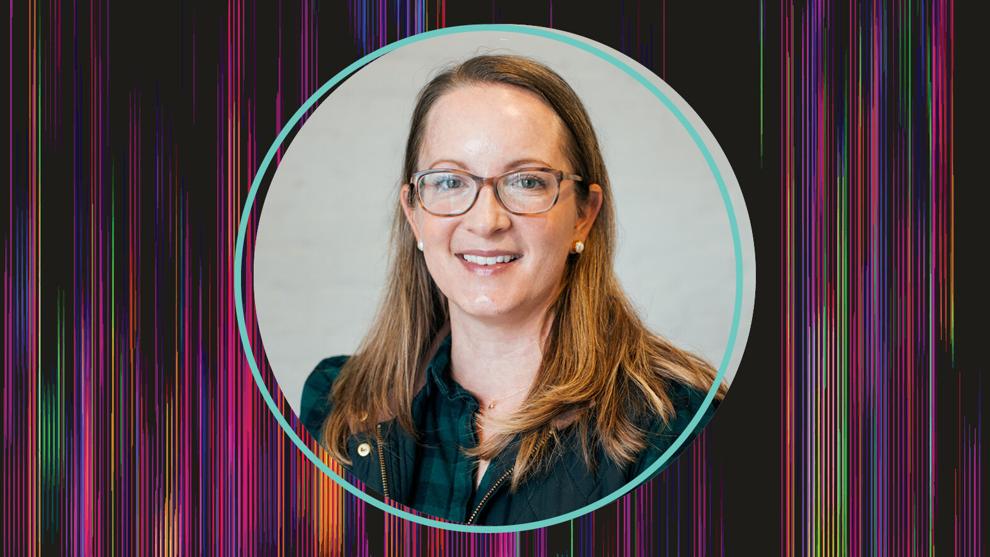 While certain telehealth services help optimize the clinical workforce, they don't add providers to the network — telehealth  merely works to enhance the productivity of the nation's existing group of medical providers. As the platform expanded, margins actually declined because they had to make major investments to recruit and retain physicians in an already-competitive labor market.
Despite the barrier, valuations skyrocketed, and in April 2021, MDLive was sold to commercial insurer Cigna for $2 billion — "obviously an attractive return to us as a fund," Brueggen says.
All in all, both the private and public sectors have made significant investments in telehealth infrastructure and product development since 2020 while bureaucracy has taken a back seat, and Nashville organizations have been among the most active. Health care leaders in the telehealth space are now looking for sweeping congressional reform to solidify the progress they have made, including equitable reimbursement from commercial and government insurers.
"I think there's a wonderful future for telehealth to be part of America's consumption of medical care," Van Horn says. "The question is, as the dust settles, how do the economics of this play out? Right now, we're living in a world under a public health emergency. Once the public health emergency ends, all of these forces that have pushed telehealth expire, and so it will be very interesting to see what happens then."
Telehealth and provider shortages
Aside from MDLive — which faces a staffing conundrum of its own — Heritage Group has also made investments in telehealth solutions that help hospitals increase their clinical capacity. One of their portfolio companies, a telesitting solution, allows hospitals to use one nurse to survey several patients that require round-the-clock monitoring at a time using a video feed, while also being linked to electronic health records and hospital communication platforms in case intervention is necessary.
"If you can use a company like AvaSure, which provides the technology and software to allow a hospital to centralize that nursing, you can then get to the point where one nurse can cover five beds," Brueggen says. "And so being able to move the needle like that for a hospital system right now, given the challenges that they're facing within these clinician shortages is really impactful."
When used this way, telehealth can help extend labor productivity. But other applications have also created infighting over clinicians, especially in the behavioral health space, where a wave of demand amid exacerbated staffing shortages has created a highly competitive labor market. Now, national telehealth firms are recruiting physicians away from traditional providers using aggressive recruitment tactics, including bonuses and higher pay.
It has put Centerstone in a tight spot when it comes to expanding its service lines to meet demand, Middleton says.
"We have always had challenges meeting the need, but never what we're experiencing right now. We've always been competing for those resources of nurse practitioners, psychiatrists, therapists, you name it. But I've got to tell you: I've never seen anything like this before, and I've been doing this for a long time," he says. "All of us have been traumatized to one degree or another in this whole situation. So from a workforce issue, that's the factor that we're most concerned about, because we're seeing the surge for treatment needs and we don't have the capacity. And that's the challenge. We don't have the workforce that we need in place. And I'm talking beyond Centerstone, I'm talking about behavioral health care, physical health care — we've got some issues that we're going to be impacted for years."
Long-term solutions
While working to build a pipeline of mental and behavioral health providers in the future, Centerstone is using a virtual clinic to supplement in-person care. Middleton says implementing virtual care has helped the company recruit and retain new clients by eliminating barriers like scheduling or transportation, and has increased the rate of kept appointments across the board.
Centerstone is most commonly using video and phone calls for patients with depression, anxiety disorders and substance use disorder, but "the jury is still out on a lot of things," Middleton says about where telehealth is most effectively deployed. "And what I mean by that is I think it's way too soon to say it doesn't work."
In the long-term solutions arena, health care providers are using telehealth to provide holistic care, connecting with the patient more often and filling the gaps between in-person visits with check-ups, medicine compliance reminders and insights into an individual's social determinants of health.
Meharry Medical College is deploying health monitoring devices — tools that add real-time data streams for clinical teams to track a patient's health rather than relying solely on historical claims data and in-person visits — to patients with chronic health conditions, largely in the Medicare and Medicaid space.
Nashville-based care management company Spiras Health has used telehealth to facilitate its home health model and bring physicians into the home alongside an in-person nurse. CEO Scott Bowers says Spiras is using a recent $14 million cash infusion to invest in a spectrum of wearables and in-home Bluetooth devices to monitor disease progression in patients at high risk for hospitalization or an adverse event.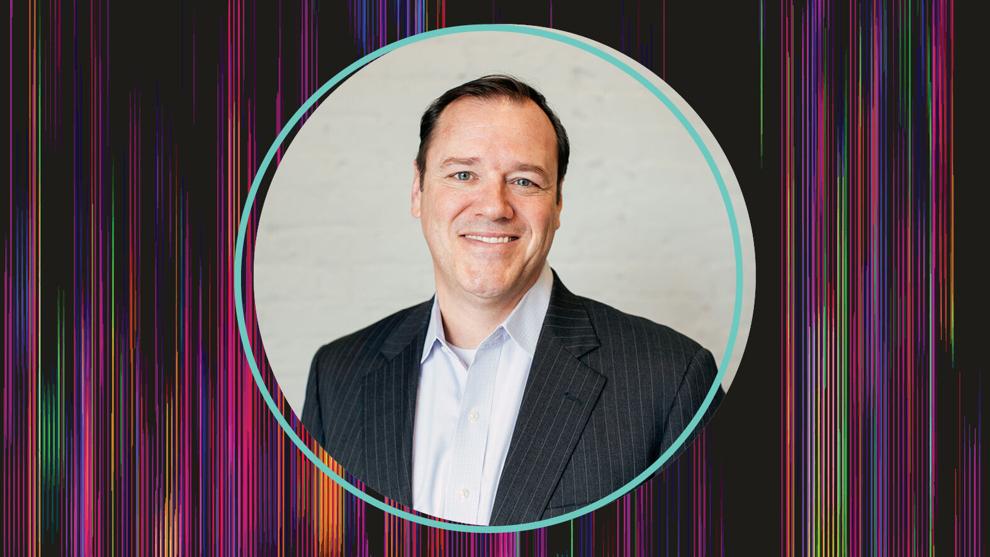 The added data gives health care providers a boost of clinical insight into each patient, which they hope to use to better manage patients' health. Applied to the entire population, the concept is a significant step toward proactive, preventative health care, according to the Nashville Entrepreneur Center's Project Healthcare Chairman Erik Thraikill, a shift that has been in the works for years with seemingly incremental progress.
"For the entire industry, the availability and access of data, and frankly, the last decade of cloud computing and storage capabilities, will enable health care organizations to have a much better view into a person's life," he says. "That person and their social determinants, their income levels, their education levels, their needs for transportation, their family support, caregiver support, all brought together through data platforms that can provide with artificial intelligence and machine learning the capabilities to do proactive monitoring around health versus just seeing the person when he or she is sick.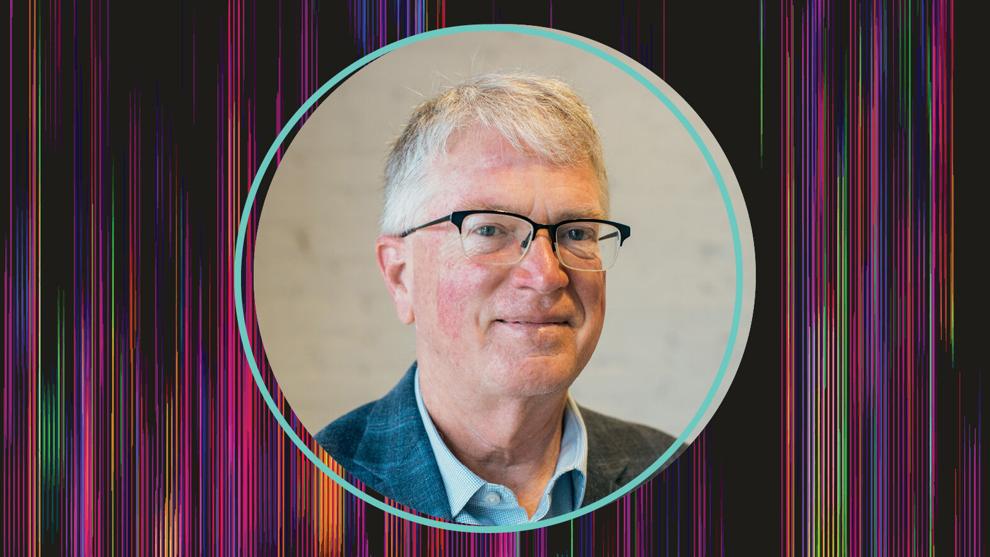 "Many believe we're at the very forefront of a decade of innovation," he adds, "and it will require both state and federal policy support to really be effective."
Regulations
Once the emergency period is over, the regulations that had been burdening telehealth use prior to the pandemic will fall back into place, unless statutory changes are made at the state and federal level. Those include rewriting laws to allow patients to access telehealth anywhere, unifying clinician licensing requirements and regulating telehealth reimbursement trends.
Van Horn notes telehealth is "notably absent in all of the legislative wrangling going on in D.C. right now," but concedes "it's going to be hard to put the genie back in the bottle — I think there will be a lot of pressure on Congress to pass legislation to support telehealth access for seniors."
At the state level, regulations are fairly patchwork. Tennessee state lawmakers earlier this year passed modest changes to the state's telehealth laws that expanded a patient's home to a reimbursable site of care for behavioral health providers and waived Tennessee-specific licensure requirements for out-of-state clinicians providing charity care within the state. Other states have made similar adjustments to licensing and reimbursement policies, but they vary by jurisdiction.
The next big push will be uprooting the idea of location-centric health care entirely, as well as lobbying to continue building out broadband internet in rural and underserved communities to combat health inequities that will be further aggrieved by disparities in access to technology.
"We really think moving forward into true value-based care and whole-person care, we have to have the information, the tools and the technology to really meet patients where they are," Thraikill says. "In U.S. health care for 50-plus years, it's been location-centric — a visit to a hospital, a visit to a doctor's office, or an urgent care center. Now the thinking is, rightfully so, that doesn't work for everybody all the time, 24-7. And if there are technologies available to provide whole-person care, then they should be incorporated and integrated with in-person care for a better experience for patients and consumers, and a better experience for a lot of providers."
Insurance reimbursement and cash pay
To boost the experience for clinicians providing telehealth, they ultimately need to get paid — most argue in parity with in-person visits. And some commercial and public payers have heeded that call: During the initial public health emergency, the Centers for Medicare and Medicaid Services opened up payments for 100 different services that could be provided through telehealth.
BlueCross BlueShield of Tennessee was the first commercial insurer to make the same temporary commitment, and saw claims for the services jump 18-fold from 2019 while leveraging its own internal telehealth platform to manage nearly 71,000 telehealth visits between March and April 2020. By May, leaders at the payer organization made the changes permanent for physicians in their network to provide preventive, routine and maintenance care via telehealth to BlueCross members.
"We reimburse our network providers the same for a face-to-face visit as for telehealth and we don't intend to change that because we see this as another channel for high quality care. And if the care can be delivered virtually, then we want to support that," BlueCross Vice President of Product Strategy & Individual Markets Kelly Paulk says. "I think we demonstrated that very clearly during the pandemic, and we plan to keep that stance, moving forward into 2022."
CMS is also acknowledging telehealth should be reimbursed more extensively, and in recent days added in-home coverage for mental health care to Medicaid and Medicare beneficiaries to the 2022 physician fee schedule — sending a resounding message to the industry that telehealth is here to stay. Most other telehealth services are still being reimbursed by CMS on a temporary basis, but that is expected to continue evolving as the dust settles on utilization and clinical efficacy in deploying the technology.
Outside of insurance, telehealth is fueling another economic phenomenon between health care service providers and consumers: The cash-pay option.
"What we call insurance is really not insurance, it's prepaid medical care for high-consequence, low-probability events, and it's a very expensive way to pay for things. And so we can buy medical care — with cash," Van Horn says. "If the provider gets paid right away and there's price certainty, I know that I can ... go on a website and I can buy a telehealth visit for $49; swipe a credit card, and I've got it. I don't need to worry about my insurance eligibility criteria and whatnot. And so we see more and more provider models migrating to direct payment in cash."
Concierge-type primary and specialty care services have been popping up via telehealth, offering around-the-clock access to physicians for a monthly subscription fee. Consumers seem interested in engaging with this type of service for "just-in-case" scenarios — being able to call your doctor at any time to check in — and in specialty scenarios, like pregnancy or cancer care.
At Nashville-based Harrow, Livingston has relied on telehealth to "open a front door" to the company's portfolio of ophthalmology prescription medications. Using clinical insight surveys and remote diagnostics software within their telehealth platform, Visionology, patients can be surveyed for chronic vision conditions, like dry eye, and receive a prescription from Harrow pharmacies all in one go. The technology assists ophthalmologists in triaging in-person visits based on severity of disease, allows low-acuity patients to receive therapies without having to go into the doctor's office and cuts out all other players, Livingston says, helping reduce costs.
"Every dollar works harder — we get more out of every dollar spent. And so, because we can do these things ourselves, we're actually able to pass on a lot of those savings back to the patient," he says. "That's really been our model — to cut out the [pharmacy benefit managers], the middle folks, whatever — because every person in there takes a little piece or adds onto the price, and then a lot of it has to be passed on to the patient. And so we said: 'Let's just, right off the bat, do cash pay.'"
As telehealth solutions continue to be rolled out in earnest, patients are increasingly looking to alternative payment options to stray away from the norm — expensive, unpredictable and complicated. The shift is encouraging to those who are seeking to disrupt the way the United States currently delivers health care, Van Horn says, and has the potential to set up the industry for major cost reductions.
"To configure and innovate in a world where you're not worrying about getting third-party payment and agreements from payers to pay, if you can offer something like a valuable service that way — cash is king," the Vanderbilt professor says. "And so I'll be very interested to see how that plays out. The challenge right now for the existing delivery model is their cost structure is so high. It's wedded to a physical, the models in economics are predicated on a physical encounter. And so if you were to re-envision care delivery on a telehealth platform from the ground up without all of the infrastructure to see people in person, you could probably have a different cost structure and be much more price competitive."
The rise of telehealth has helped health care organizations deploy their long-term strategies and solve their deepest pain points at speeds unheard of in the typically careful and slow-moving industry. And just like the mRNA technology that gave us a COVID-19 vaccine at record speed, its implementation was years in the making.
"It's a decade of convergence of a number of factors, cloud compute storage capabilities, […] favorable government influence [...] and overwhelming investment by venture capital, private equity and big retailers — all converging together with the unfortunate occurrences of a pandemic that says we have to do this overnight," Thraikill, who has worked with local health care leaders to innovate around telehealth via the Telehealth Academy, says. "And now I've learned, this can be brought forward into a new era of health care delivery."
Listen to the Post's conversations with these Nashville health care industry leaders as part of the new podcast, Vital Conversations, here.