A San Francisco-based high-end jewelry retailer with a presence in 18 states and supporting environmentally sensitive precious metals mining practices has tapped The Gulch for its first location in Tennessee.
According to a Metro permit valued at $400,000, Brilliant Earth Jewelry will operate at 1114 Pine St. in the W Nashville hotel building. The space sits across the street from the back of the structure housing live bluegrass music venue The Station Inn (see here).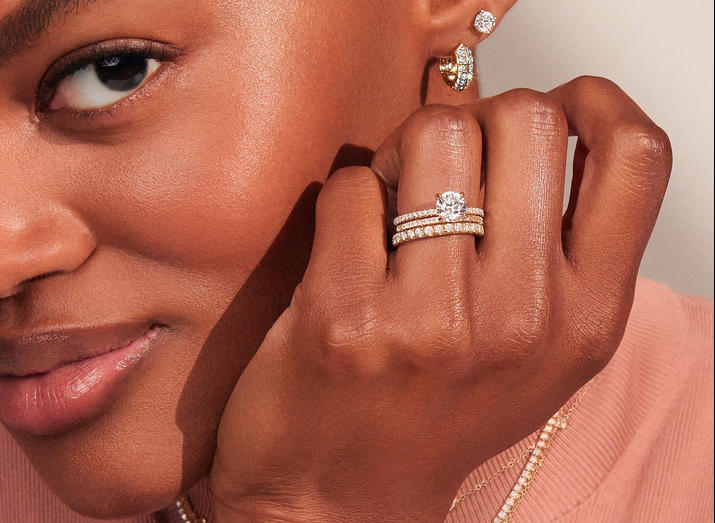 Beth Gerstein and Eric Grossberg co-founded Brilliant Earth Jewelry in 2005 to "raise the ethical standards of the diamond industry." The cities located within the closest proximity to Nashville and with Brilliant Earth boutique shops are Atlanta and St. Louis.
The company website notes Brilliant Earth is a certified carbon-free company, partnering with Carbonfund.org to offset its carbon emissions by contributing to tropical rainforest conservation in Brazil. Its ring boxes are crafted with wood sourced from Forest Stewardship Council-certified forests, and the company uses post-consumer recycled content for all its shipping packaging.
Brilliant Earth is a supporter of Feeding America, the Rainforest Alliance and the NAACP Legal Defense and Educational Fund. It supports initiatives related to education and vocational training, fair mining practices, protecting children from child labor and restoring land that has been harmed by unregulated mining.
In 2015, the company helped fund the Brilliant Earth Mobile School in the Democratic Republic of Congo, targeting youth who otherwise might have been worked in conventional diamond mines.
Brilliant Earth Jewelry are located primarily in large, cosmopolitan U.S. cities, its website notes.
Ojas Partners' Elam Freeman (founder and principal) and Ashlin Hamilton (advisor) represented W Hotel building owner Xenia Hotels & Resorts in the lease deal. The Post was unable to determine if Brilliant Earth had broker representation.