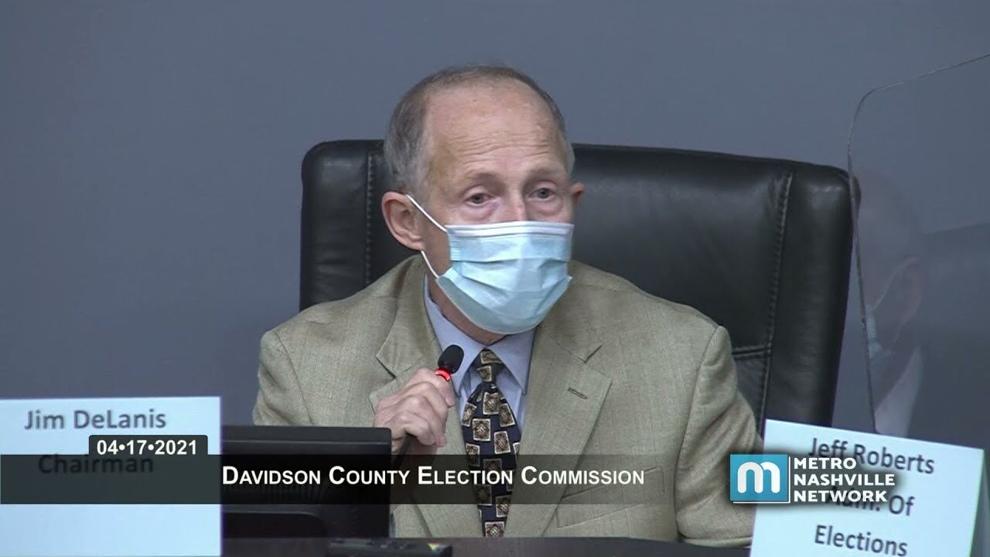 Davidson County Election Commission Chair Jim DeLanis is suing Metro and his former employer, law firm Baker Donelson Bearman Caldwell & Berkowitz.
DeLanis said last year that Baker fired him after decades at the firm because of "threats and pressure" from two firm clients. He had been trying to force via the election commission an anti-tax ballot referendum to a countywide vote despite several judicial decisions ruling it illegal. The firm said that he retired.
DeLanis' complaint was filed in federal court Wednesday. In it, he names Metro Councilmember Bob Mendes as a defendant, saying that Mendes "berated" and "threatened" the election commission during public debate over the referendum proceedings.
The complaint alleges that Metro officials contacted Baker Donelson leaders in an effort to pressure DeLanis to drop the referendum push. Baker Donelson has represented Metro in certain matters for years. DeLanis alleges that a Baker Donelson official told him two major clients, Metro and Metro Nashville Public Schools, were threatening to drop the firm if he continued his efforts.
Though the complaint is civil, DeLanis also accuses Metro and Baker Donelson of potential criminal violations, including extortion and conspiracy.
DeLanis is asking for at least $1 million in damages.
Despite an overwhelmingly Democratic electorate in Davidson County, the election commission is controlled by Republicans picked by GOP state lawmakers.
"While we have not had an opportunity to fully review the complaint in this matter, Baker Donelson categorically denies that it entered into any conspiracy related to Mr. Delanis or that his departure from the firm happened in the way he has described," the firm said through a spokesperson. "As we stated last year when he left the firm and particularly in light of the pending litigation, we will not engage in public debate regarding his departure. Baker Donelson will defend itself, and we are confident that defense will be successful."
Metro Legal Director Wally Dietz declined to comment. DeLanis' attorney, John Harris III, declined to comment. Mendes has not commented.