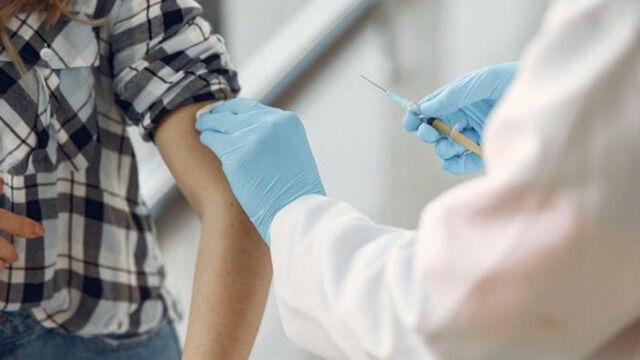 The updated COVID-19 booster shot is available at most pharmacies and the Metro Public Health Department in Nashville, though uptake has been slow due to lack of awareness and vaccine fatigue, according to area health care providers. 
Three weeks have passed since the Centers for Disease Control and Prevention recommended the updated bivalent COVID-19 booster shot, effectively replacing the original booster for those ages 12 and up. The bivalent booster has two parts as compared to the original monovalent formula, one that protects against the initial COVID-19 strain and another that is specifically formulated for omicron variants including BA.5 — the most prolific strain in recent months.
The Metro Public Health Department reports administering 137 doses of the bivalent booster thus far, with 3,000 doses ordered. This new booster is lumped in with the original booster in the state data, so it's unclear how many doses of the new formula have been administered, but pharmacies are now only offering the updated formula to those wishing to receive a booster shot, said Dr. Rachel Mehr, family medical physician and regional medical director for Ascension Saint Thomas. 
Mehr noted that vaccine uptake has been slow in her patients, at least partially due to being unaware of the new shot. 
"People aren't talking about COVID as much," she said. "People are kind of ignoring the pandemic situation and moving on. I do think that there is an information gap in terms of what's available. The funding to publicize and get the message out has kind of dried up — even the government hasn't had as much information in terms of public messaging available."
The most recent state data shows 23.4 percent of people statewide have received a booster shot, with Davidson County at 30.5 percent. Those at least two months out from their last vaccination and three months since their last infection are eligible for the new booster shot. 
The main barrier for patients of Siloam Health is awareness, said Jim Henderson, chief medical officer. He said the organization leans heavily on community health workers to spread health information, and once those health workers explain the new vaccine to patients, uptake increases. 
"We found that people listen very well and accept good information to help protect them, and they've been receptive just like they were in the early days when the vaccines first came out a good while ago," Henderson said. "That's encouraging to us, but now it's a lot of work on our part to reach out to people and educate them."
Mehr said it is good timing for a booster shot because as people spend more time indoors for winter, COVID cases could rise. The Metro Public Health Department announced Tuesday the flu shot is available at its clinic locations, and patients can receive both shots at the same time. The flu shot is reformulated to fit the strain of the illness each year. However, the flu shot cannot protect a person against COVID, and vice versa, Mehr added.  
As public health officials hope to see the pandemic move to an endemic situation, the strategy for vaccination will likely move toward one that is similar to that used with the flu shot. 
"From what I've seen and read, it looks like we're going to be moving into a pattern where we may see a yearly [COVID] booster shot emerge," Mehr said, "just like we have a yearly flu shot."