Nearly one year after her sentencing, former Vanderbilt University Medical Center nurse RaDonda Vaught appeared in Davidson County Chancery Court Tuesday asking a judge to overturn a Tennessee Board of Nursing decision that revoked her nursing license in 2021, Main Street Nashville reported.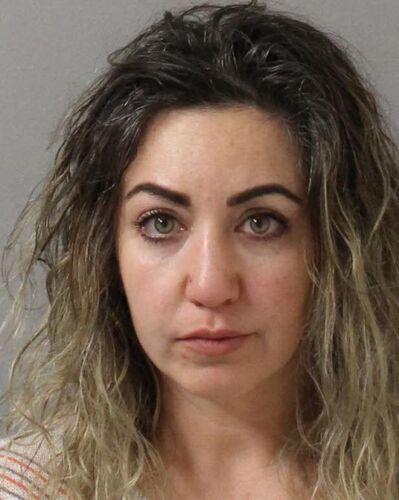 Vaught told reporters Tuesday that she did not intend to return to nursing, however, she felt some of the processes leading up to her 2022 criminal trial were improper.
In March 2022, Vaught was sentenced to three years probation after she was found guilty of impaired adult abuse and criminally negligent homicide — both felonies that could have resulted in a three-year jail sentence. In 2017, Vaught, using an electronic medicine cabinet, overrode a function to mistakenly give patient Charlene Murphey a powerful sedative rather than an anti-anxiety medication, resulting in the patient's death. She was originally charged with reckless homicide. 
The victim's family settled with VUMC out of court, including a nondisclosure agreement. Vaught's nursing license was revoked by the Tennessee Board of Nursing in 2021 after the nursing board initially chose not to investigate the death.
Vaught's lawyer Peter Strianse argued on Tuesday that a 2018 letter from the Tennessee Department of Health stating her conduct "did not merit further action" was a final decision and therefore TDH's further investigation was improper. Strianse also introduced a letter from Dr. Terry Bosen, Vanderbilt medication safety program director, to Judge Jennifer Smith in support of lenient sentencing and spotlighting issues with the medicine cabinet. 
In court documents filed in October, Strianse argued that the Department of Health violated the doctrine of res judicata, which prevents a claim from being pursued further after it has been judged once on merits. 
"The fact that the agency later chose to renege on its assurance to Vaught does not defeat the Department's decisional finality; in fact, that's exactly why res judicata administrative application exists — to prevent administrative agencies from abusing public resources by substantially changing previous decisions at the expense of citizens like Vaught," a court document states.  
During Vaught's 2022 trial, prosecutors said her charges were a result of a series of errors: overriding the electronic medicine cabinet when she couldn't find the right drug, ignoring the difference in size and substance of the drug, ignoring the warning label, administering the drug, leaving the room without monitoring the patient and not scanning the medication into the patient's file.
Vaught took responsibility for her actions, and her defense cited systemic issues as the reason for the error.
The trial, a rare instance of criminal charges for medical malpractice, garnered national attention and a rally during her sentencing. The Tennessee Nurses Association and American Nurses Association said at the time that the verdict set a "dangerous precedent" in the profession. An online petition calling for her clemency garnered more than 200,000 signatures, though Gov. Bill Lee at the time confirmed that he would not grant clemency for Vaught. 
Chancellor Patricia Head Moskal has not yet issued a ruling in the case. Vaught's lawyer Peter Strianse did not respond to the Post's request for comment.