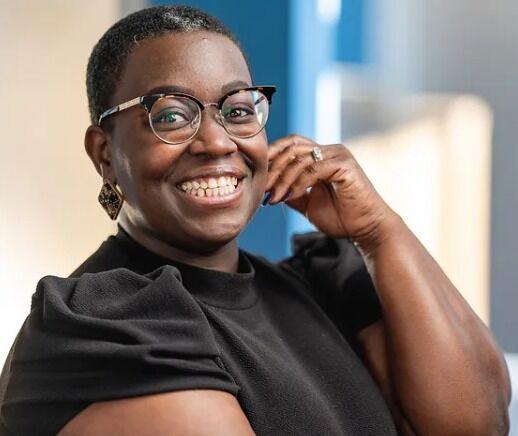 Domonique Townsend is the founder and CEO of Nashville consulting company We Optimize Work, specializing in increasing employee engagement and productivity. 
Before switching to entrepreneurship, she worked in the corporate manufacturing and commercial food processing industry for 12 years. Townsend's desire to use the knowledge she learned drove her to establish a business that teaches leaders about different approaches to make sure all employees feel valued.   
She spoke with the Post about how employee participation can be a key factor in a company's success.   
"Every leader, every stakeholder in the company owns employee engagement," she said. "If there's not some engagement, relative measure or key performance metric that's outside of HR, then that's going to predict employee satisfaction." 
---
How can low employee engagement impact a company financially?   
Employee engagement can impact the company financially, not only in the market performance but in their turnover and disengagement. Companies that typically have engaging work cultures outperform other companies by 25 percent, minimum. When companies settle for an environment that has traditional work approaches or the company limits workplace connectedness that doesn't go beyond hosting a team building event, then employees are not being utilized and that contributes to companies losing employees. For every 100 employees, companies lose over $500,000 in lost productivity and turnover costs when they don't have an engaging work culture. Employee engagement impacts the company financially in the market, and internally significantly.  
What types of strategies can be implemented to improve this issue?  
There are three common gaps. It's often assumed that when the executive team creates an overall strategic objective or a company objective, that having leaders communicate that to their teams is enough, and that's not. The strategies I recommend is that they first should identify the critical success factors that help them lead a more engaging, productive and satisfying work culture, according to a company objective. ...  
Secondly, after they identify those critical success factors, they need to identify the barriers. The barriers impact how employees are engaged.  
Third, I will recommend that they give feedback to determine what are the commonalities and what are outliers within each area of their company, to equip the leaders with an approach to bring success and engagement.   
Does the onboarding process predict employee satisfaction and engagement?   
Companies go out of their way to communicate what they are doing for employees... but often the companies don't match what they're communicating through action and through tools that are equipping the employees. 
If you have more heaviness in the messaging that you're giving to employees versus "here are some tools to ensure that we have communication processes that are in a place where employees can communicate with their manager," ensuring that they have a clear expectation of their responsibilities. If there's not a clear picture of that, in the onboarding process, then you can predict that the employee satisfaction will decrease.   
What signs should leaders look out for when employees start to pull back? 
I would flip it. When employees start to pull back that's a symptom of a root cause. Leaders should identify if they are personally encouraging the growth of their team, and how are they encouraging engagement, give themselves a self-check and ask, "have I been leading with an engaging and empowering approach, or have I been micromanaging? When was the last time I asked my employees, what are their thoughts on an approach? We have this company goal; how do you think we can reach it?" When employees start to pull back, it's a symptom of what is not existing in the workplace. When they start to pull back, it's not saying it's too late, it's more so a symptom of a root cause happening based on how the leaders are engaging and how the company establishes an environment that allows for that work connectedness. … If a leader is leading with the assumption that the team is engaged, employees will start pulling back. When employees start to pull it back, there's a reaction or a cause and effect.   
What are a few key drivers for employee engagement?  
The driver is engaging work relationships, empowerment, meaningful work and inclusion. If there is something that's happening, like a key goal, how are you including the employees [to] contribute to that? Are you getting their ideas on improvement? Are you collaborating with them in a way that they're just people who are performing a task? That's a key driver. If they are treated as an expert and not a generalist in the workplace. That is a great driver for employee engagement because that means that you're actively gathering their insight for improvement, and you're actively including them in decisions.