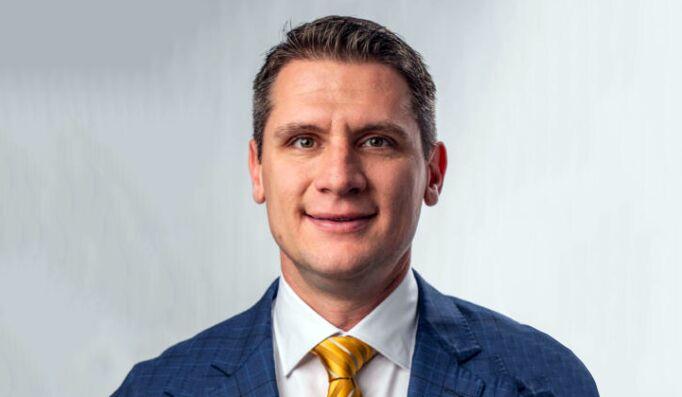 Andy Fox has been part of the Vanderbilt men's basketball staff for three seasons, and he's already on his second promotion.
Fox, who started as director of scouting and recruiting before being named the program's general manager last season, was promoted to associate head coach on Wednesday, as announced by the school. Adam Mazarei was also promoted to associate head coach as well.
"I am incredibly grateful for the opportunity to continue serving coach [Jerry] Stackhouse and Vanderbilt University," Fox said in a school release. "There is unprecedented momentum all throughout campus. I am excited about the new role and my ability to contribute to the exciting trajectory of our program under coach Stackhouse."
Prior to Vanderbilt, Fox spent four seasons at Louisiana Tech as the director of basketball operations. He oversaw several aspects of the program including student-athlete recruiting, basketball analytics, team scheduling and budget management.
Fox's other stops included stints at Tulane as an assistant coach and director of operations, the Citadel as an assistant coach and Tennessee as a graduate assistant.
Fox has coached 32 all-conference players and six future NBA players including Cameron Reynolds (Minnesota Timberwolves), Melvin Frazier (Orlando Magic) and Erik McCree (Utah Jazz). He also helped recruit Citadel all-time leading scorer Cameron Wells.
"Over the past three seasons, Andy has worked tirelessly to support our vision and to help revitalize Commodore men's basketball," Stackhouse said. "Andy's knowledge and expertise in college athletics, university policy and NCAA legislation has been a tremendous asset in laying the foundation for our program's success. 
"As we move forward, I know that his coaching experience combined with his passion for Vanderbilt basketball, makes him an amazing fit for this new role. I'm excited for Andy and his family, and I know our program will continue to thrive as he ascends into this new role."
Follow Michael Gallagher on Twitter @MGsports_