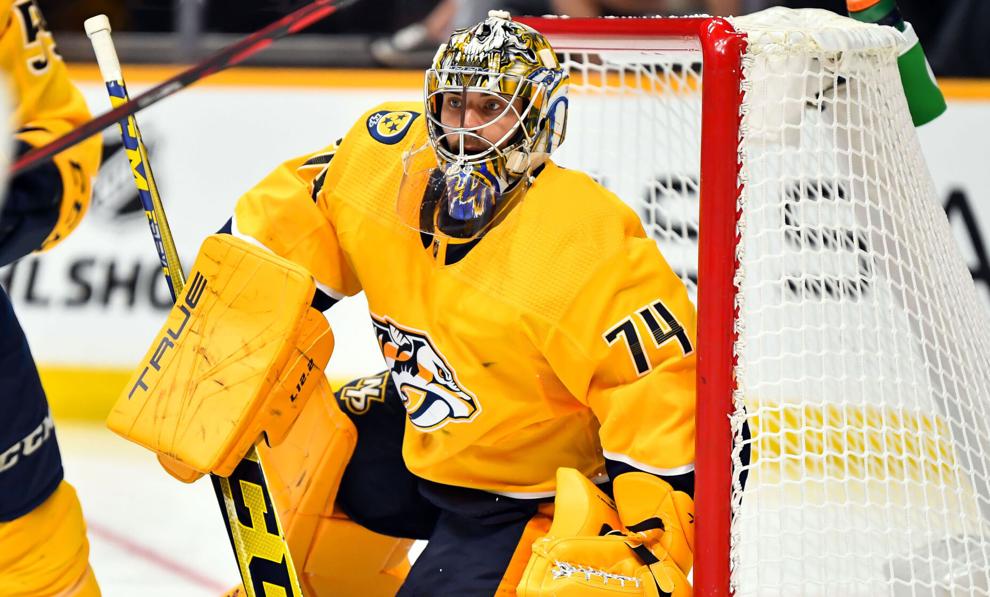 In the latest episode of The Gold Standard, Michael Gallagher and Braden Gall talk Nashville Predators.
Rumors are swirling around John Hynes
Is Spencer Carbery THE guy for Nashville?
Why now is the time to get him
Trading Juuse Saros for Auston Matthews
Trading Juuse Saros for future assets
NHL's Final Four: Who should Preds root for?
Non-traditional Southern markets
Arizona votes against new stadium
Where will Coyotes move?
The Gold Standard is brought to you by Jasper's on West End. Check out their free game room but please don't put your drinks on the air hockey table and don't trap the puck, thanks!
Find the episode on Apple Podcasts, Spotify or below: