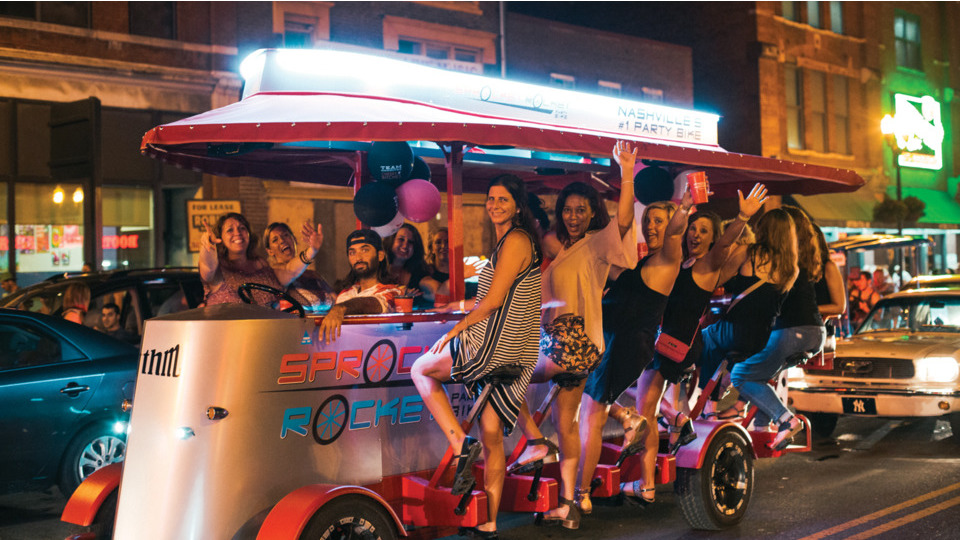 A bill regulating Nashville's array of downtown party vehicles — buses, tractors and a mobile hot tub — passed on a crucial second vote at the Metro Council Tuesday night, putting it on track for approval later this month. 
The proposed legislation, introduced by downtown Councilmember Freddie O'Connell last month, would empower the Transportation Licensing Commission to regulate the industry and require operators to get their approval before hitting the streets. The bill would also ban alcohol on the so-called transpotainment vehicles, although O'Connell has said he is considering future bills that would allow it, possibly giving operators the ability to sell it. 
After some tweaks to the bill Tuesday night, the new regulations wouldn't go into effect until April 2022. 
Nearly three-fourths of the council has signed on as co-sponsors of the bill, all but ensuring it can pass when it comes up for a final vote later this month.