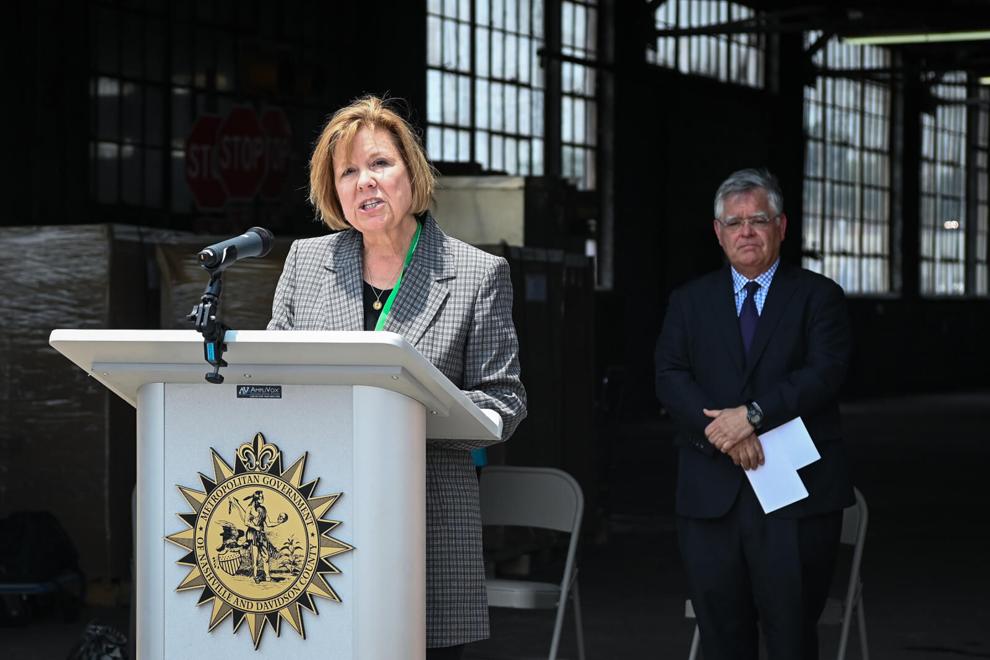 Faye DiMassimo, a top adviser to Mayor John Cooper, is leaving Metro.
Cooper's assistant informed mayor's office staff of the move in an email this week. DiMassimo "has accepted a job back home," according to the note to staffers.
Cooper appointed DiMassimo senior adviser for transportation and infrastructure early in his tenure. She previously worked with Deloitte Consulting and as director of the Cobb County Department of Transportation and as general manager of Atlanta's infrastructure bond program.
When Cooper established the new Nashville Department of Transportation and Multimodal Infrastructure last year, he tapped DiMassimo to lead it as the city searched for a permanent director, which it ultimately found in Diana Alarcon, who took over this month.
During her two-plus years with Metro, DiMassimo worked on Cooper's transportation plan and a proposed interstate cap for Jefferson Street.
"Faye brought a deep talent to Nashville and has poured her heart into the work," Cooper's assistant wrote. "I know she will be just as much of a powerhouse in her next endeavor back home."
More from Cooper:
"Faye answered the call when Nashville needed a transportation strategy to serve us all. Now, she's moving back home, to Savannah, to be with her husband and the two dogs – and to use her great expertise there.
"Even in the middle of a global pandemic, Faye helped bring Nashville together, to create a neighborhoods-first transportation plan. Metro has already leveraged that plan to secure $44 million in matching state and federal dollars, including for a new traffic management center.
"Faye helped launch Nashville's first department of transportation. Thanks to her leadership, we're moving forward with a Vision Zero action plan to eliminate pedestrian deaths. Meanwhile, Metro will finally modernize its coin-based parking meters, to capture millions in revenue without selling off our public assets.
"Faye brought a deep talent to Nashville; she also poured her heart into her work. I know she will be just as much of a powerhouse in her next endeavor, back home."