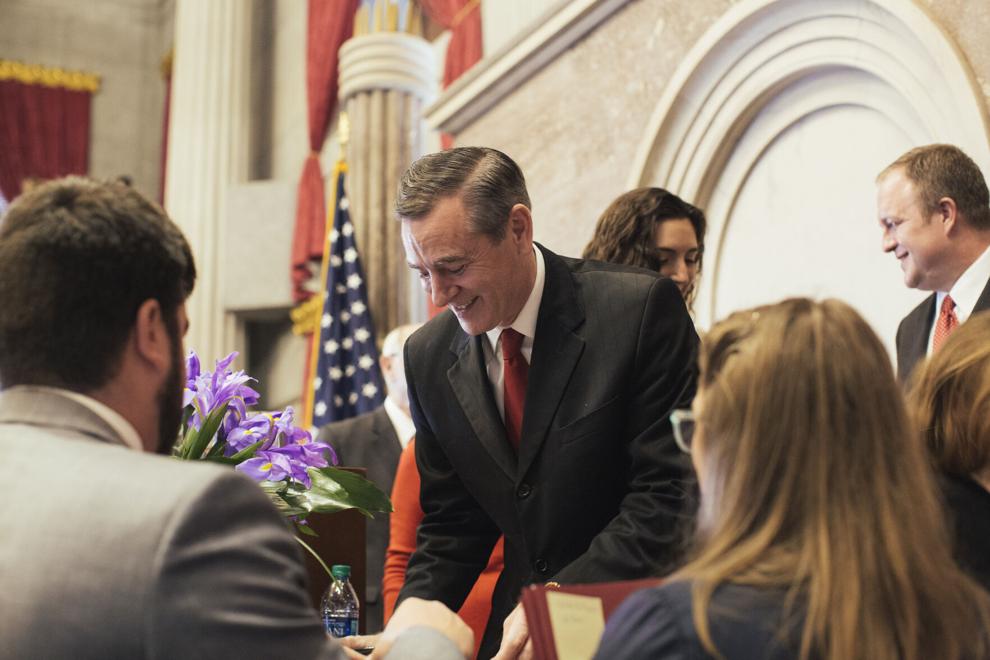 State Rep. Glen Casada, a Republican who represents eastern Williamson County, announced on Wednesday that he would not seek re-election in 2022, marking the end of his almost 20-year career in the state legislature.
"This decision comes after much prayer and thought," Casada said in a statement. "I am blessed and grateful to have served Williamson County and to have achieved many goals for my constituents, but it is time for a new chapter of public service."
Casada has represented House District 63 in the state legislature since 2002, and briefly served as the Tennessee House Speaker from January-August in 2019 before stepping down amid scandal.
Casada was a key sponsor of the 2014 Tennessee constitutional amendment that banned state income tax, and was praised by state Rep. Sam Whitson, also a Williamson County Republican, for his support of the Katie Beckett Program, which helps fund medical treatments for youth with disabilities.
"I strongly feel that Katie Beckett will be Glen's legacy," Whitson said. "This law would not have been possible without his support and leadership."
State Rep. Brandon Ogles, another Williamson County Republican, also laid praise on the departing state representative, calling him a "strong conservative voice [that] will be greatly missed."
State Sen. Jack Johnson (R-Franklin) called Casada "a great friend" and "a tremendous asset to our community."
"I am grateful for his conservative leadership and service to Williamson County and Tennessee," Johnson said.
Earlier this year, Casada's house was searched by federal agents following media reports that the FBI was investigating the passage of Gov. Bill Lee's education savings account plan when Casada was House speaker.
Casada's term will end in November of 2022. When asked what was next in store for him, Casada told the Post he was "not prepared to discuss [his] next move."
In his latest state financial disclosures, Casada listed receiving income from the state, his pension from former employer Merck, and Amazon and fertilizer and lawn products company Central Garden and Pet.