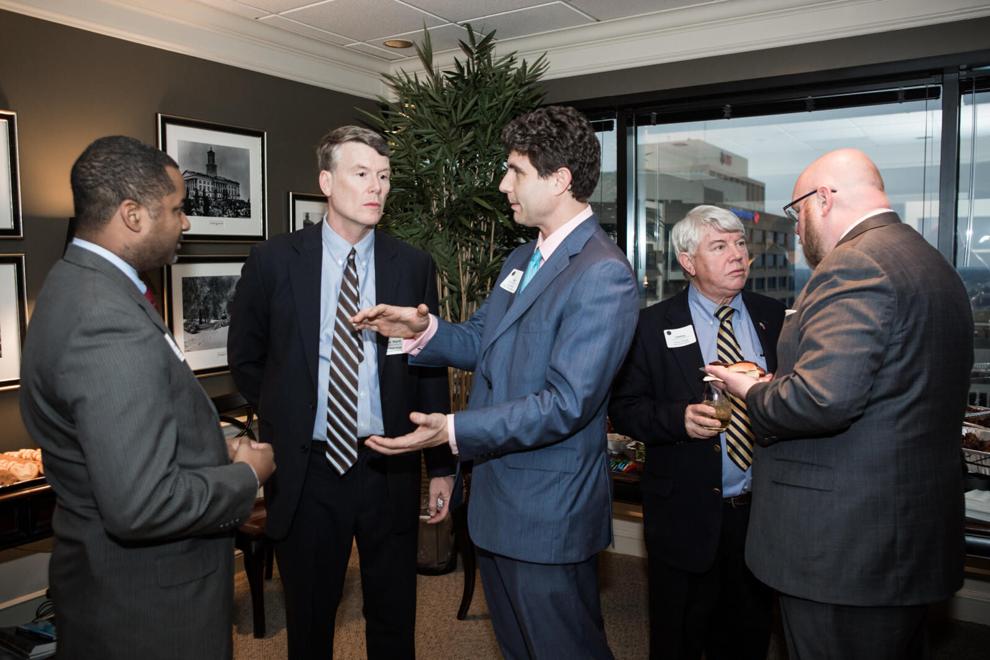 Longtime Metro insider Matt Wiltshire is leaving his job at the Metro Development and Housing Agency on April 29 as he considers a 2023 bid for mayor.
Wiltshire told the Post that he has not made a final decision on running but will do so possibly in about six weeks to two months. The news was first reported by Axios.
Wiltshire, a Nashville native, spent 15 years in investment banking before joining then-Mayor Karl Dean's staff as head of economic and community development in 2011. He continued in the role under mayors Megan Barry and David Briley before joining MDHA as chief strategy and intergovernmental affairs officer in 2019.
When Wiltshire joined the mayor's office to work on economic development, unemployment in Nashville was more than twice what it is now.
"A lot of folks were out of work and it wasn't clear where the economy was going and how it was going to improve," he said. "There was an urgency to create job opportunities for Nashvillians, and we were aggressive about that."
Now, though, the economy is humming, according to many metrics. Amazon, Oracle, AllianceBernstein and other major corporations are opening big offices in Nashville, and Wiltshire said it's up to those in leadership to ensure that local people are benefiting from the growth.
"I think we have to be smart and intentional about economic growth and development," he said. "We want to provide good job opportunities for Nashvillians and need to be deliberate about the kinds of jobs we're attracting to the city. More importantly, I think we need to make sure Nashvillians who have made this the amazing city that it is have the opportunity to benefit."
Wiltshire declined to discuss Mayor John Cooper's performance. Cooper has not officially launched a reelection bid, but the Nashville Business Journal reported that he has been pitching reelection to business leaders.
Asked about ongoing discussions on the East Bank, where Oracle is building a campus and the Tennessee Titans are negotiating a possible new, domed stadium, Wiltshire said the district should not suck up all the energy of the mayoral campaign.
"I don't think that should be the focus of this campaign," he said. "It ought to be making the city broadly work for Nashvillians and making sure the trash is getting picked up, that neighborhoods are safe, that we have sidewalks and infrastructure so people can get around. Market dynamics are driving incredible success, and certainly the Planning Department needs to be empowered to do a good job. And we need to work with the Titans [and others], but that's not the most important focus."
Wiltshire has six children and stepchildren, the oldest 18 years old and the youngest yet to start kindergarten. He said they have attended "all the schools," including traditional public schools, charter schools, magnet schools and private schools. His wife, Crissy Wieck, is an executive and part-owner at trucking company Western Express. Wiltshire is the son of longtime former Legal Aid Society leader Ashley Wiltshire and retired Vanderbilt classics professor Susan Wiltshire.
Hal Cato, a former executive at nonprofit Thistle Farms, is also considering a run for mayor.