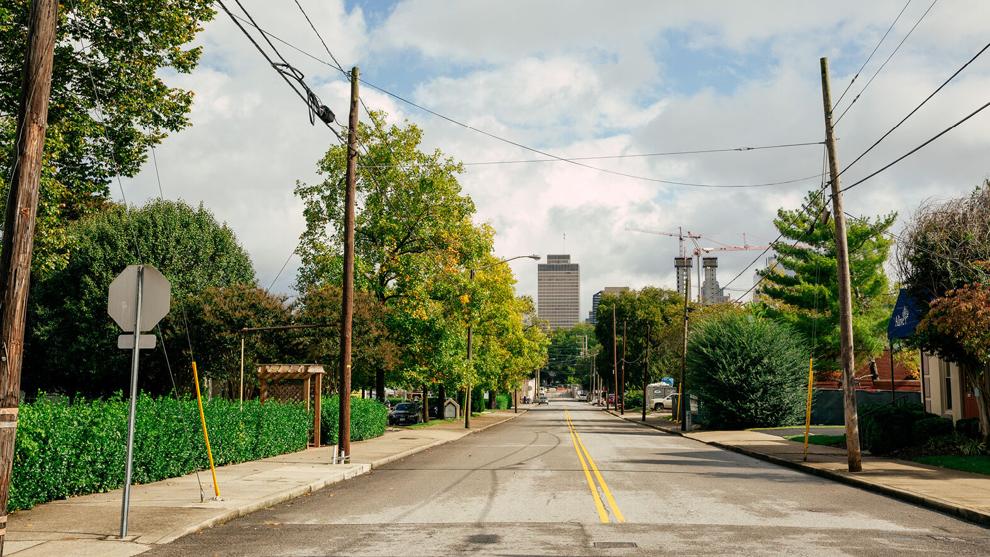 The art of city placemaking is often best seen by looking beyond the general.
True, urban growth within a specific mixed-use district can be fueled by many factors — including proximity to a central business district and sheer population increases created by large office, hotel and residential towers.
But two elements that generate infill projects within urbanized areas located on the fringe of any city's downtown perhaps stand out more than other factors: 1) independently owned and operated food and beverage businesses such as cafes, breweries, restaurants and grocery stores; and 2) cultural and civic buildings.
In Nashville's bustling Midtown district, a strong example of the latter is a large health care facility. Or more specifically, in this case, Ascension Saint Thomas Hospital Midtown.
As the Post reported in June 2020, Ascension Saint Thomas health system officials outlined their plans — with work long underway — to add several buildings to their Midtown campus by 2023 (read more here).
The improvements will fill out the 101-year-old hospital's core footprint between Church and Patterson streets and 20th and 21st avenues.
Those interviewed for this article say Saint Thomas Hospital could be a catalyst for future Midtown development from Church Street north to Charlotte Avenue and bordered on the east and west by, in general, 17th and 23rd avenues north, respectively. They note the area has seen very little change in many years, but the reinvention of the urban hospital could change that dynamic.
"The area has been leapfrogged, but not overlooked, regarding development," says Tom McNiel, principal broker with Green Hills-based McNiel & Company Real Estate. "Over the years, I have researched ownership, current usage and zoning for several of the parcels located in the general area. Hurdles are the current usage and the [less-than-ideal] mix of commercial, industrial, residential rental and office buildings."
McNiel says future infill development will be challenging because "ownership is an issue," specifically property owners that have purchased to hold long-term. For example, Dialysis Clinic Inc. owns all seven parcels located on the south side of Church Street between 17th and 18th avenues. Similarly, Ascension Saint Thomas (formerly Saint Thomas Health), via various entities, owns four parcels on the north side of the street in the 1900 block. Saint Thomas also owns (in some cases, via Seton Corp.) no fewer than seven other properties located within the footprint but not adjacent to the main campus.
Other entities, many of them also health care related (for example, Alive Hospice), have owned their properties for 10 years of more and seemingly are in Midtown for the "long haul."
"I would [focus on] Patterson Street from 17th to 19th avenues north, especially the north side as primed for development," one source explains. "I prefer the east end [of the overall footprint] due to its proximity to The Gulch and downtown. The proximity to Centennial Park on the western end [of the overall footprint surrounding the hospital campus] is a wonderful plus but the lack of residential rooftops is not."
McNiel expects 40 percent to 50 percent of future development to be mixed-use, medium-rise buildings with structured parking. As to specific businesses — and in addition to the standard food and beverage offerings expected to come — he anticipates retail eye care, daycare for infants and specialty physician's offices.
About 20 intersections located within the footprint of the area in question offer at least one (and often two) surface parking lots. And given the fact that developers tend to be more lured to intersections as opposed to "mid-block" sites, the potential for significant infilling is strong, those interviewed for the article say.
Tony Giarratana, founder of local development company Giarratana, remains high on the area. His company developed the site of 1818 Church Apartments and the 105-unit Dallas (now called Apollo Midtown) and will soon begin work on Rock Block Flats in the 2300 block of Elliston Place.
"The large-scale mixed-use development of the former Reed property (to be undertaken by Hines) will anchor this portion of Church Street's redevelopment to the east," he notes. "The terminus of Church Street/Elliston Place at Centennial Park will anchor Church Street's redevelopment to the west. Rock Block is poised to enjoy great revitalization with hip restaurants, retail, entertainment and multi-family housing. It is exciting to see how this area redevelops [in the future]."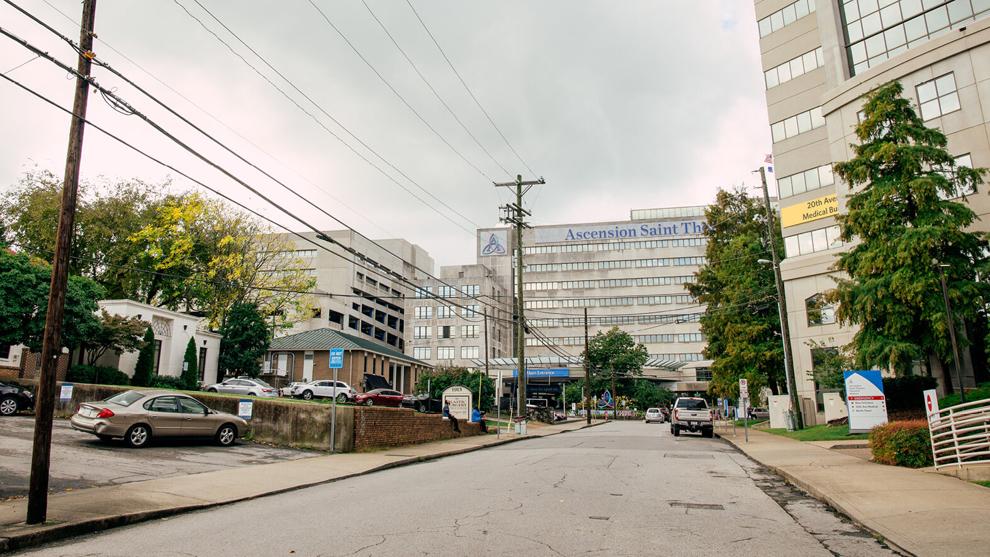 As to Ascension Saint Thomas Midtown additions, on tap is a rehabilitation hospital building, to be located at the corner of 21st and Patterson and being developed in conjunction with Kindred Healthcare. Also planned is a Spine Institute that will be home to specialized surgical suites as well as a new surgery and critical care tower that will face 21st. Those two projects are expected to be finished in 2022.
The final pair of projects to be undertaken will be a medical office building that will fill out the corner of 21st and Church (the existing modernist Mid-State Building will be razed) and a new entrance for the women's hospital adjacent to the Mid-State Building and facing Church. Both are being undertaken via a partnership with Healthcare Realty Trust.
The design of the reinvented campus will yield improved people and vehicular access, thus simplifying the hospital's complex parking and pedestrian experiences.
And that improvement, those interviewed for this article say, will make the properties surrounding the medical center's campus more attractive than otherwise for redevelopment.
John Toomey, a broker with Brentwood-based Urban Grout Commercial Real Estate says the area, generally recognized as Nashville's "medical district" has seen "a dearth of opportunities" to drive new construction.
"Now, I believe we're already seeing that portion of Midtown evolve," he says, noting the changes underway and planned at Saint Thomas Midtown as a driver of the change.
"The high concentration of medical use in this area creates a center of gravity by which most new businesses and construction projects will serve as a complement to or remain within the health care industry," Toomey says.
Local developer Brad Bars, who plans a major building for the 1600 block of Midtown's Patterson Street (read more here), says the high concentration of medical buildings located in the area, in general, "creates a center of gravity" for future businesses and construction projects.
"I foresee infill opportunities materializing equally between 17th Avenue North and 23rd Avenue North," Bars says. "While demand remains robust, if the potential for more density exists, the development community will find a way."