Nashville gets a lot of attention for its successes — the cranes dotting the skyline, the big businesses moving to town. But the city is also facing significant challenges. Housing, a good education and a good wage are out of reach for too many Nashvillians. It's up to those on our 2023 In Charge list to push the city toward a brighter future.
See the In Charge lists for other industries here.
---
Patricia Asp — Founder and Principal, ASPire: Former Community Education Partners and ServiceMaster exec who joined Compass in 2011 and was named president in 2019, taking over day-to-day role from Art Rebrovick. Founded ASPire in 2021.
Christie Berger — Executive Leadership Coach, CB Consulting: Was head of executive coaching at Belmont's Center for Executive Education from 2011 to 2018. Launched firm in 2007 and has worked with leaders from a variety of organizations.
Sunny Bray — Founder and CEO, Catalyst Collective: Launched consultancy focused on nonprofits in 2018 after previously working with TechBridge and establishing a Nashville chapter of Network Under 40.
Bill Brown — CEO, A2B Advisors: An accountant by training, put consulting business on pause to lead health tech firm Entrada. After the company sold, revived consultancy and has served on the Entrepreneur Center board and as executive-in-residence with its Project Healthcare program.
Mark Burnette — Practice Leader, LBMC: Oversees advisory services and information security practices. Previously worked at Big 4 firms and with Gaylord Entertainment on information security.
Kevin Cowherd — Senior Managing Director, Ankura: An HR, IT and sales specialist, was tapped in 2020 to succeed c3 consulting founder Beth Chase. Joined company in 2013 after two decades with IBM.
Lucia Folk — President and CEO, The Change Agent.cy: Along with Lisa Chader, another former CMT executive, founded organization that, in part, helps connect the music industry to nonprofits and other social causes. Folk previously launched CMT's public affairs division.
Paul Kleine-Kracht — CEO, InfoWorks: Returned to the consulting firm in 2022 as its leader. Held previous positions at HealthTrust, North Highland and c3 consulting.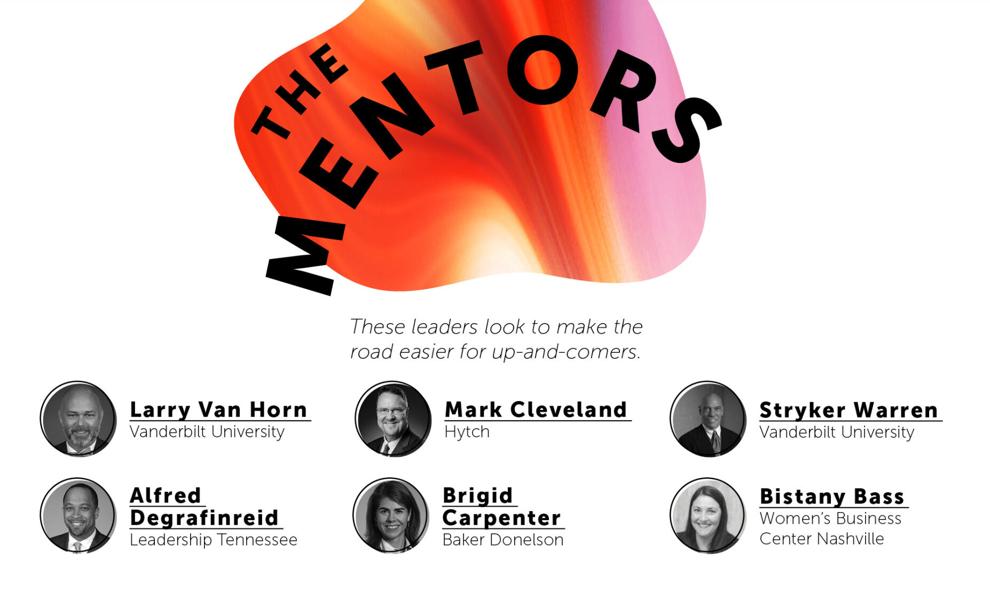 David Owens — Professor of the Practice of Management and Innovation, Vanderbilt University Owen Graduate School of Management: Runs VU-based innovation and entrepreneurship hub The Wond'ry. Previously served as CEO of Griffin Technology and has consulted for major brands.
Kimberly Pace — President and CEO, Executive Aura: Launched firm in 2012 with David Furse and Michael Burcham. Has taught at Vanderbilt's Owen Graduate School of Management for nearly two decades.
Art Rebrovick — Chairman and CEO, Compass Executives: Has stepped into interim leadership roles for organizations facing transitions or crisis. Multi-decade consulting veteran has also served on board with Synovus Bank.
Brian Waller — CEO and Co-Founder, Vaco: Started company that ultimately became Vaco two decades ago with Jay Holloman. Via acquisition and organic growth, has since grown firm into a major player.