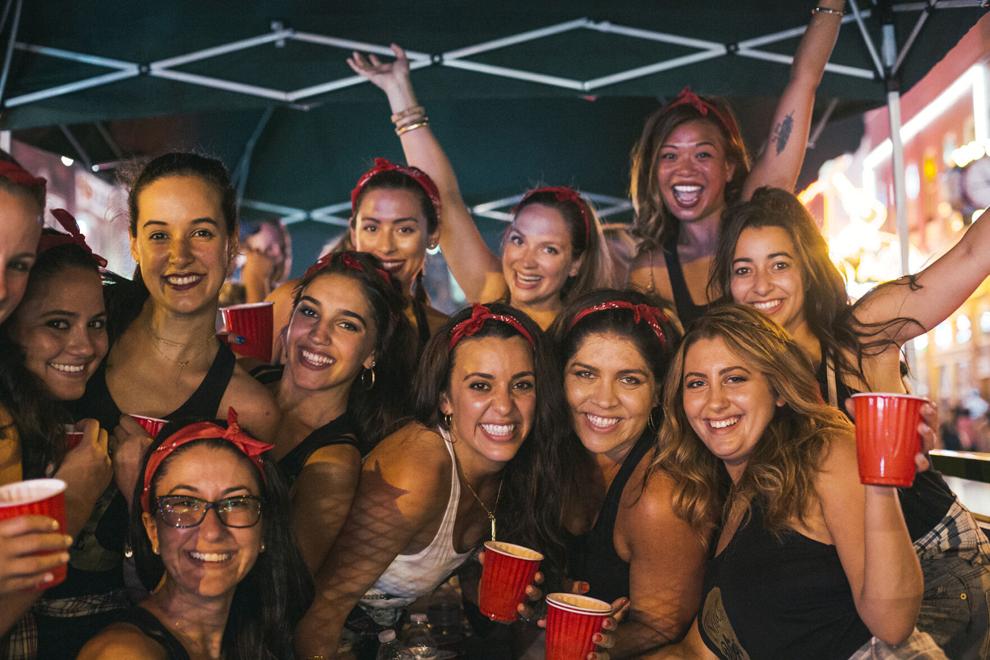 Metro Councilmember Freddie O'Connell has filed a bill to regulate Lower Broadway's armada of transpotainment vehicles.
Nashville's main downtown artery has long been clogged with these vehicles — party buses, tractors, a trailer with a hot tub on it, etc. — which ferry tipsy tourists and bachelorette parties to and fro among the honky-tonks. They've come under particular scrutiny this summer after a man fell from a party bus in July and was then run over by it. (He survived but was seriously injured.) 
O'Connell's bill — which he says was drafted with consultation from Mayor John Cooper's office and the Nashville Convention & Visitors Corp, among others — would bring the party vehicles under the jurisdiction of Nashville's Transportation Licensing Commission and also prohibit people from drinking alcohol on them. Pedal taverns specifically are already regulated by the commission. O'Connell says that, as drafted, the bill's prohibition on alcohol consumption would also apply to pedal taverns, where riders currently bring their own beer onboard. Councilmember Sean Parker has also introduced a bill that would ban alcohol on party vehicles, but would not include pedal taverns.
"As with too many disruptive industries, the operators of many of these vehicles have exploited our legal framework and become worse than nuisances; they've become safety hazards," tweets O'Connell, who represents the downtown core. "I'm confident Metro has enough legal authority to better protect our residents and quality of life."
You can read the full text of the bill here.