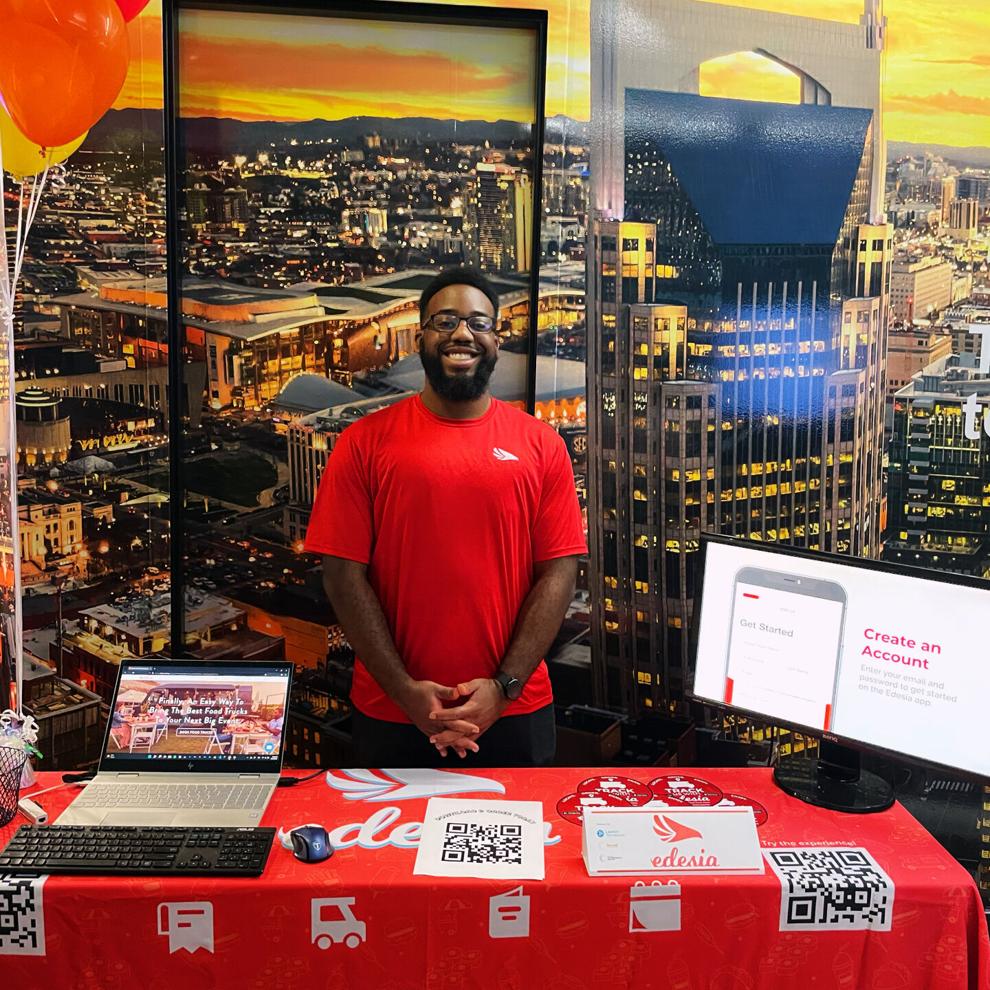 On Friday, the Nashville Entrepreneur Center hosted its annual Twendé Summit, an event for Black and Latinx company founders.  
The event was started in 2019 to give people of color resources to grow their businesses as part of the EC's yearlong Twendé accelerator program. Last year, the program expanded throughout the state of Tennessee.   
The summit last week featured more than 18 guest speakers, including the City of Chattanooga's director of supplier diversity, Karen Collins. 
"These events are purposeful," Collins said. "Black and brown businesses often don't have the social capital. They might not know the CEO, but events like Twendé will match them with coaches and business owners who can connect them to that social capital."  
The event included three workshops: "How to Do Business with Big Businesses," "Show Me the Money" and "Mental Health & Stress Management for Entrepreneurs."   
The first two panels covered business growth with government and corporate partners while discussing how to receive funding opportunities, and the third workshop taught the audience how to deal with stress. 
"Our mission is to make Nashville the best place to start and grow a business in the U.S., and we do that by providing critical resources needed for all founders," Lindsey Rose of the Entrepreneur Center said. "Entrepreneurship can be a hard journey; it is a lonely journey, and there are highs and lows."  
According to Rose, the national average business success rate is 50 percent, but the rate rises to 80 percent for founders who have joined the Entrepreneur Center.  
Jazmine Tricoche is the founder of Memphis-based custom printing and branding company 1800DreamLife and joined the Twendé program six months ago.  
"I believe knowledge is power, but the second part is what you do with that power," Tricoche told the Post. "Making the connections can allow me to apply the knowledge I gained and now that I know who to connect with, I know what they specialize in, what they offer. I know what resources are there and now I can strategize, implement and connect the dots that were missing before."  
Co-founder of mobile food truck platform Edesia, Naim Hakeem said he thought the event would help his business gain exposure.  
"We were in school trying to develop an app but couldn't get any help," he said. "We're here today and we're being recognized and people see we have something to offer."  
Natasha Davidson, founder of Nik Knacks Crafty Boutique, set up a booth to showcase her business' services.   
"It's important for me to be here today because African-American women aren't represented in the arts," she said. "Art has been pushed to the bottom, over digital and a lot of tech jobs. Our creativity makes those things possible."