Work is set to begin on an Australia-influenced café slated for the 12South building last home to Fork's Drum Closet.
The future Hearts will offer an address of 2701 12th Ave. S. A permit, valued at $250,000, has been issued to allow for the build-out of the 1,924-square-foot space. Franklin-based MTLC Inc. will serve as general contractor. A basic black-and-white image suggests the exterior of the existing building will be altered.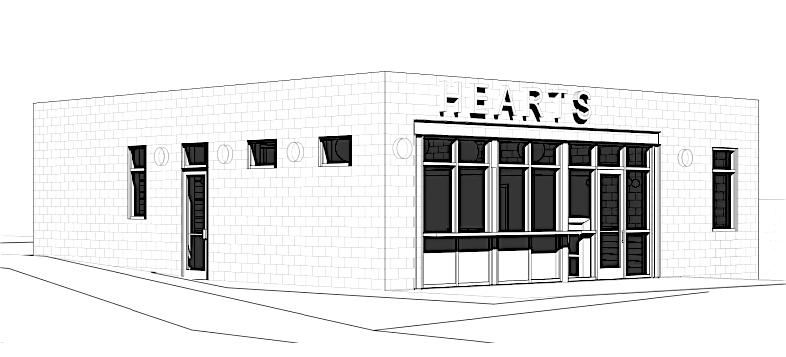 Hearts operates a location at 914 Gallatin Ave. in East Nashville. The business, officials with which could not be reached for comment, bills itself as being inspired by the Melbourne cafe scene.
Corner Partnership, a local entity that has undertaken various local developments including The Gulch site of W Hotel, and various silent investors own the building and a nearby structure at 2705 12th Ave. S. The properties recently were listed for sale (read more here), with the various tenants (including Hearts) operating on long-term leases. They are no longer being offered, however.
Fork's Drum Closet moved to Chestnut Hill in 2018 (read here).