Pinnacle Financial Partners has sold 36 properties for a collective $127.5 million, with a second round of sales valued at $90.5 million looming.
According to a Securities and Exchange Commission filing, the real estate transactions will involve Pinnacle's leasing back the buildings for 14.5 years.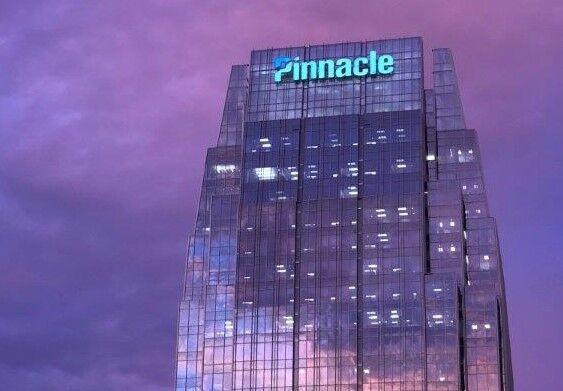 The new owner is an entity affiliated with Chicago-based commercial real estate private equity giant Oak Street Real Estate Capital. Founded in 2009, Oak Street has $23.6 billion in assets under management related to 1,165 properties, according to the company website. Oak Street is home to about 45 employees and operates under New York-based parent company Blue Owl.
Per the SEC filing form, PNB TN Portfolio Owner LLC was the seller. The financial company will have two five-year renewal options it can exercise to extend the term of any of the 36 leases.
The 36 properties are seemingly primarily branch offices and are located in multiple states (the document does not note the specific locations; however, Pinnacle operates in seven states). The Davidson County Register of Deeds has recorded at least three local transactions.
Pinnacle officials declined to comment.
The pre-tax net gain associated with the 36 properties is expected to be approximately $55.4 million, after deducting estimated transaction-related expenses, the SEC document notes. The after-tax portion of the gain will be recognized by Pinnacle this quarter.
The aggregate annual lease expense associated with the properties will be approximately $9.6 million for the first 12 months of the lease term, with each lease including a 1.9 percent annual rent escalation during the initial term, and a 2 percent annual rent escalation during each of the two five-year renewal terms.
Relatedly, Pinnacle Bank has finalized a purchase and sale agreement with Oak Street to sell an additional 15 properties for a collective $90.5 million, subject to the completion of final due diligence and customary closing conditions. Pinnacle Bank will lease back those properties via terms similar to those related to the 36 just-sold properties.
The form does not note a closing date for the 15 properties but it is expected by mid-summer, according to a source.