A large-scale development is being eyed for an East Nashville site near the Cumberland River, with the proposed project to potentially include 550 market-rate condominiums.
Such a development would be one of the most robust of its type in Nashville, as the city to date has uncommonly seen condo buildings — either individual structures or multiple-building developments —  with more than 350 units.
If it materializes, the project will unfold on a 6.8-acre property located at 501 Crutcher St. and owned by Terry Reeves. Metro records show Reeves paid $75,000 for the property, now used as a mulch yard, in 1994.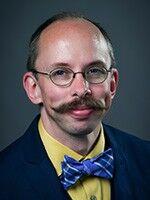 Reeves — who in 2020 paid $2.5 million for the the site of the Riverside Golf Center — has the property under contract, according to sources, and is seeking a Metro Water and Sewer Service permit to allow for a connection to an existing sewer main. He also will need a rezoning to "specific plan" (SP) usage after having it previously rezoned from industrial to mixed use. Reeves has enlisted local attorney Tom White, a partner with Tune Entrekin & White, for legal work.
A SP rezoning would limit a future building (or buildings) on the site to six stories so as to not exceed the height of the building the Metro Development and Housing Agency is planning as part of its Envision Cayce and to sit and the intersection of South Fifth Street and Summer. Ground is expected to soon break for that building.
The permit references a "550-unit condominium development."
Metro Councilmember Brett Withers, in whose District 6 the property sits, said a regulatory SP, if approved, would exclude short-term rentals.
Withers said a vote on the zoning item has been delayed while Metro Planning Department staff continue to work on the East Bank Planning Study related to the city's proposed multi-modal spine street (read here) and how it could affect right-of-way needs for Crutcher Street. At some point, South Fifth Street could be extended to continue over the Cumberland River along a future bridge connecting to Lebanon Pike and Murfreesboro Pike — a move designed to allow for improved east side access, also, to Nashville International Airport and a transit center planned for property Metro owns at Antioch's Global Mall.
"I am working with private property owners in the South Fifth Street/Davidson vicinity to rezone their properties from industrial to mixed use in keeping with the NashvilleNext T5 MU policy in place along much of the Davidson and Crutcher Street corridor," Withers said. "We obviously want to be careful to ensure that planned sewer and street utility work is well coordinated and that those future block faces are activated as much as possible working around floodplain, utility and other constraints."
Withers said that adding market-rate residential units along South Fifth Street — as the proposed project seemingly would do — would bolster the argument for a full-service grocery store at South Fifth and Shelby Avenue, an amenity that has long been sought by community members and is called for in the Envision Cayce Master Plan.
"Such a grocery store at Fifth/Shelby would benefit the affordable and workforce housing residents in Cayce Place, Edgefield Manor and the under-construction Shelby House development — as well as the lower East Nashville community more broadly," Withers said.
A major sewer installation project is planned for South Fifth Street in 2023. After that, South Fifth from Main Street to Davidson can be reinvented as a "complete street" via the Tennessee Department of Transportation East Nashville Backbones grant that includes bike lanes on Woodland, Fifth and 10th Streets, thus connecting much of Five Points to downtown along new bike lanes.
"Placing large numbers of residents along those planned Fifth Street bike lanes will promote their utilization as a primary means of getting around and through the forthcoming East Bank mixed-use developments that will be characterized by strong bus, bike lane and pedestrian connectivity," Withers said.