An historic building located in downtown's The District has been offered for sale for $8.5 million.
The address of the two-story masonry building, which offers about 9,200 square feet, is 217 Second Ave. N.
Marketing materials note the structure, billed as "live-work," can be converted into three floors (one space is below grade) of multi-use: music studio, retail/restaurant space and short-term rental.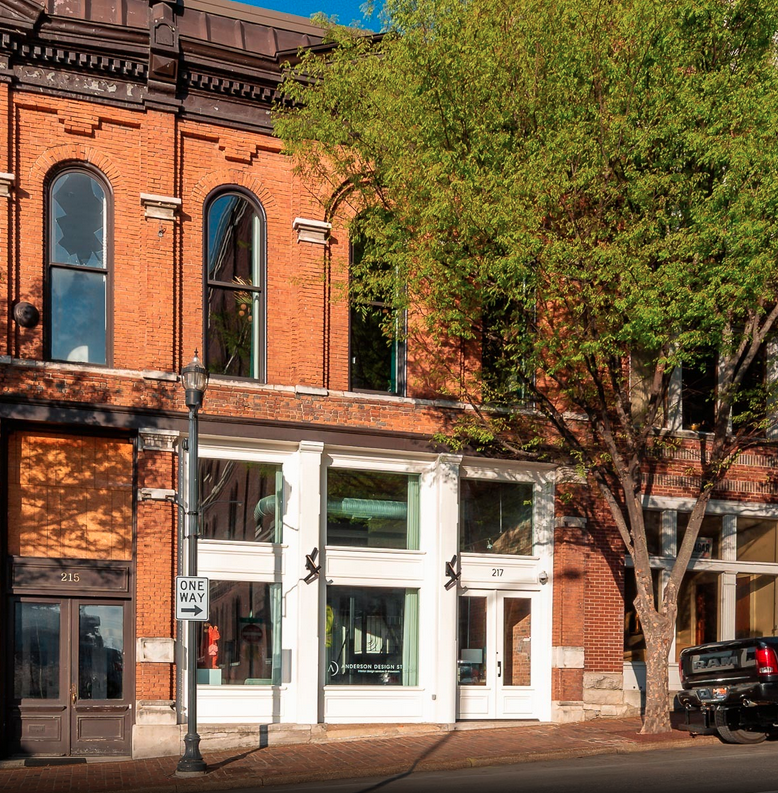 The offering is the equivalent of about $922 per foot based on the building's size. The figure is in line with those of recent similar downtown sales.
The building sustained some cosmetic damage during the Christmas 2020 bombing and has since been rehabbed.
David Malloy, a record producer and songwriter who has penned tunes for Reba McEntire, Eddie Rabbitt, Tim McGraw and Dolly Parton, owns the building, according to Metro records. He took ownership via a quitclaim deed deal in 2016 with his wife, Kathy Anderson, who operates an interior design studio in the first floor of the building.
For context, Anderson, via an LLC, paid $850,000 for the building in 2014, Metro records show.
The late George Barrett, a legendary local lawyer who died in 2014, once owned the building.
Malloy has enlisted Jim Evans and Davis Caldwell of Franklin-based Core Real Estate to handle the marketing and sale of the building.
"217 Second Ave. is ... likely one of the most desirable buildings in downtown Nashville," Evans emailed the Post. "The impeccable condition of the space, which offers a multitude of uses, is very difficult to find in this market.  A buyer is going to find this property move-in ready, with no major updates required."
The building is located within Metro's Second Avenue Historic Preservation Zoning Overlay District and, as such, cannot be demolished.