AllianceBernstein on Friday reported first-quarter assets under management of $735.4 billion, down $43.2 billion, or 6 percent, from the figure of Dec. 31, 2021.
According to a release, AUM for the quarter were up $38.2 billion, or 5 percent, compared to the figure of the first quarter of 2021.
The Nashville-based financial services and asset management firm company recorded a profit of $85.9 million, with earnings of 87 cents per share.
The company posted revenue of about $1.1 billion for the period, up almost 10 percent from the revenue mark of approximately $1 billion for  Q1 2021.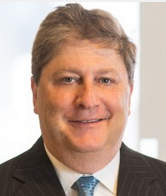 As of March 31, AB was home to 4,161 employees, compared to 3,920 employees as of the corresponding period of 2021.
"Financial markets were volatile in the first quarter, reflecting heightened uncertainty, as investors reset interest rate expectations amid persistent inflation, amplified by geopolitical conflict," Seth Bernstein, AllianceBernstein president and CEO, said in the release. "Against this backdrop, which continues into the second quarter, we experienced net inflows of $11.4 billion, or 6 percent annualized organic growth, led by a large custom target-date mandate and accelerating private wealth inflows."
AllianceBernstein shares have decreased 18 percent since 2022's start.
The shares (Ticker: AB) ended Friday's session at $39.81, down 0.50 percent. In after-hours trading, the shares were essentially unchanged.